This week's Oklahoma college Players of the Week, presented by First United Bank, are Taylor Bevis, UCO; James Cox, LU; and J.T. Luper, UCO.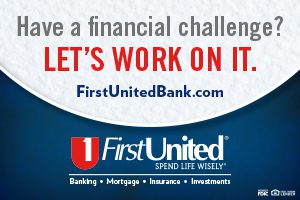 Taylor Bevis, junior, Central
The junior saw action in all four matches of the Silver and Steel Classic in Colorado Springs, Colo., as the Bronchos swept their way through the event. Bevis, who leads the MIAA in kills at 4.68 per set, sent down 61 kills in the four wins, averaging 5.25 kills/set and hit .248 for the tournament. She also recorded 30 digs on the weekend.
James Cox, sophomore, Langston
Cox had a sack and a 98-yard return of an interception for a touchdown as Langston beat Lyon, 41-14, on the road. The sophomore also had seven tackles, with two TFLs for nine yards.
J.T. Luper, senior, Central
Central fell 31-28 to a tough Pitt State team, but the Bronchos were still in it at the end when Chas Stallard connected with Luper, who took it 86 yards for a touchdown. The senior had seven receptions on the day for 170 yards and a score.