This week's Oklahoma college Players of the Week, presented by First United Bank, are Alimata Rabo, SWOSU, Kaymon Farmer, SE, and Dimonic McKinzy, NSU.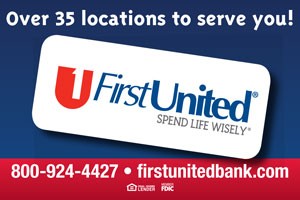 Alimata Rabo, freshman, Southwestern
It was a big week for the Lady Dawgs, who went 2-0-1, and Rabo played big herself. The freshman scored goals in the 83rd and 85th minutes to preserve a 2-2 tie against UCO on Sunday. She had nine goals on the week, highlighted by a four-goal, three-assist performance in an 11-0 win over Southwestern Christian.
Kaymon Farmer, senior, Southeastern
Farmer became the all-time leader in receptions at Southeastern during the Savage Storm's 45-38 win over Ouachita on Saturday. The senior had eight catches for 165 yards and two touchdowns. Farmer's career reception total now stands at 200.
Dimonic McKinzy, sophomore, Northeastern State
McKinzy tossed five touchdown passes in the RiverHawks' big win over Lindenwood on Thursday night. The fourth and fifth TDs came in the fourth quarter as NSU rallied from a 10-point deficit for a 35-31 win. The sophomore led the RiverHawks 98 yards on nine plays and connected with Gary McKnight for the game-winning score with :33 left. McKinzy was 23-of-47 for 300 yards and threw no interceptions.