OKLAHOMA CITY – The Oklahoma Eagles went out on a high note this week.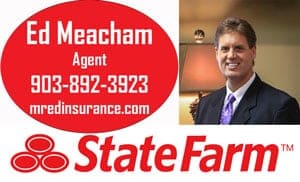 The Eagles went undefeated in six games through the Big Time Nationals Tournament held in Oklahoma City.
The team earned a 39-34 overtime win over Houston Basketball Nation in the championship. It was the team's last game together as they are all high school seniors heading into the final year of school.
"There was a lot of happiness and joy from the players, coaches and Eagles fans," coach Larry Jenkins said. "This was a great way to end the season with this fine group of young men."
Pictured in the photo above:
Left to right: Head Coach Vaughn Raney, Chris Bowling (Tuttle), Assistant Coach Vincent Raney, Domonic Turner (Tulsa Memorial), Anthony Cox (Yukon SWC), Austin Osby (Edmond Memorial), Mickey Hunnicutt (Springer), Jonah Jenkins (Cashion), Zach Hidalgo (Hooker), Coach Larry Jenkins), T J Kelly (Guthrie), Vance Raney (Cashion), Logan Williams (Edmond OBA), Connor Seely (Newcastle) and Coach Luke Jenkins.