The Kansas Collegiate Athletic Conference announced its women's basketball All-Conference selections on Tuesday. In its first season in the league, Oklahoma Wesleyan had three players on the list.
Kayla Morgan, a junior from Salina, was named to the second team of the All-KCAC list. Morgan scored 11.9 points per game through the season and led her team with 24.2 minutes played per game. She shot 40.7 percent from behind the arc.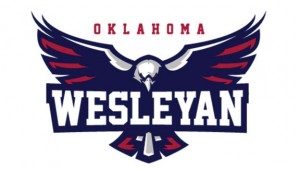 Susan Agesen was named to the All-KCAC third team. The senior led the Lady Eagles this season in scoring (14.0 ppg), rebounding (7.5 rpg) and blocked shots (24). Agesen was also third in the league in field goal percentage at 49.1 percent.
Shelbie Kirby made the postseason list as an honorable mention. Kirby scored 11.7 ppg, shot 41.2 percent from outside the arc and led the Lady Eagles in steals (37). She also had a career-high 32 points in the regular season finale, a 71-61 victory over Southwestern College.
The Lady Eagles are the No. 3 seed in the KCAC Tournament, which gets underway Wednesday. OKWU will host sixth seeded Ottawa in the Mueller Center and tip time is set for 7 p.m.