Lewis-Clark State plated seven runs in the sixth inning and reclaimed a lead over Oklahoma Wesleyan it would not relinquish.
The Warriors defeated the Eagles, 9-5, on Thursday night in the penultimate game of the 2014 Avista NAIA Baseball World Series.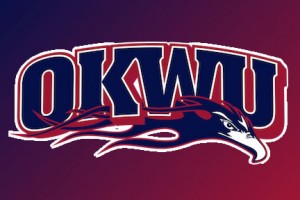 Oklahoma Wesleyan (58-8) ended the season with a third place finish.  It marked the best finish for the program, which was making its first appearance in the world series.
The Warriors scored first with Ryan Sells' home run and carried a 1-0 lead into the third inning.
It took until the third for OKWU to get on the board.  The Eagles got four runs on three hits, including a two-RBI double by Jose Ruiz.  LCSC had two errors in the inning, but OKWU picked up the runs through hits.  OKWU was up 4-1.
But in the sixth, LCSC made its big move.  Raymond Pedrina doubled to bring in Sells and Cody Lavalli, who had singled to open the inning, and got the Warriors to within one.
Eagles coach Matt Parker gave his assessment of the team, not only at that point in the game, but also in the series.
"More than anything, I just thought we ran out of gas," Parker said.  "We were in it, and heck, we had a lead.  So obviously, we were in it. Jake Shirley, the leadoff guy and the guy that makes them go, got a pitch up in a situation with the bases loaded.  We were still up one, but he put a really good swing on it and was able to drive it over our heads."
LCSC had loaded the bases back up with a walk and a hit-by-pitch when Shirley emptied them with a long double to deep center.
"You know, big players make big plays," Parker said.  "Ultimately, I thought that was the difference.  We were certainly never out of it and our guys continue to battle.  But I thought we just ran out of gas."
The Warriors went up 8-4 going to the middle of the sixth. OKWU got one back in the bottom of the inning on Avery Flores' single, but that would be the last Eagle score.
The teams combined to register six errors and OKWU had four.  Parker said this was something that went along with the level of play.
"We knew going in and talked to our guys told them to watch any postseason baseball.  Teams that play good defense sometimes don't play it cleanly because of the intensity of the game and guys are playing at a faster pace.
"And you know, there were 5,000 people in the stands so there's a little added juice to it.  When that happens, it not necessarily played as cleanly.  But it didn't necessarily affect the game.  We had opportunities to score.  They had opportunities to score.  I thought it was another good college game."
The NAIA Baseball World Series is perennially played in Lewiston, Idaho, and hosted by Lewis-Clark State.
"I joked with our guys that we could probably add up the total number of people we've played in front of all year and it wouldn't reach the total number of what we played in front of there.  It was a tremendous crowd and obviously it was pretty pro-LC, but our guys handled it pretty well.
"But the stage was certainly not too big for our guys and I thought they enjoyed and that they played pretty well while we were here."
Parker said he knew his team had potential, but it exceeded expectations.
"It was a great season." Parker said.  "When we started in August, we thought we had a chance to have a good team.  We knew we had good players returning and good leadership returning.  We felt we had really good players coming in.
"But to go 58-8 is unheard of.  To win 29 games in a row is unheard of.  To finish third in the country is something we couldn't have predicted, but it certainly worked.  The way our guys went about their business, the way they played, it fun to watch and to be a part of.
"Our senior class leaves as the winningest class to have played here.  The leadership they showed to get us here was tremendous and we'll miss those guys moving forward."