FORT WORTH – Panhandle State had a seven-win season in 2017. It marked the second time in four years the Aggies had reached that mark after going 28 years without winning that many games in a season.
Head coach Russell Gaskamp said he believes his program can continue that success and more. And he spoke on Thursday at the Sooner Athletic Conference Football Media Day about the quality of the NAIA's newest football league.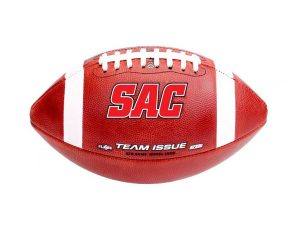 "I'm so proud to be a member of the Sooner Athletic Conference," Gaskamp said. "I have a unique perspective of this deal. Panhandle was once an affiliate member of the CSFL. We spent a year in the Lone Star Conference and then had the honor to be able to join the CSFL and the NAIA ranks last year. And I can tell you that the level of play in this league is so much better than when we first started playing teams in this league in 2012.
"There are some outstanding coaches in this league, some guys that are doing great things with their programs. I know there is a national champion that is going to come out of this league and I hope it's Panhandle State. But there is some great football being played."
Gaskamp, who is heading into his seventh season in Goodwell, addressed the group at the inaugural SAC Media Day in Fort Worth about his appreciation that 70 players are on the OPSU campus this summer working out for the upcoming fall.
"I think that's unique for an NAIA program and that is being done solely because they are willing to make the sacrifice to stay there over the summer and push for what our ultimate goal is, which is to win the Sooner Athletic Conference championship."
The conference as a whole has had to make adjustments in recent months with the issues at Bacone College, which caused the school to suspend several sports, including football. OPSU filled that gap in the schedule with a trip to NCAA Division I Grambling State.
"We have since I've been here played, I believe five, and this will be the sixth Division I opponent, and I believe this is a great experience for our guys," Gaskamp said, speaking to the rationale for scheduling that type of opponent. "But the reality of it for a small school like Panhandle State is that, well you could put it this way. Our upgrade to our weight room this year will probably be named after Grambling State.
"I think it's a great opportunity. And I think I echo for the rest of the room that we all hated to see Bacone have to drop out of the league. I feel for their players and for their coaches. It's the reality of where we're at with some of the universities, especially in the state of Oklahoma. But we were very excited to take that game. We're always willing to play a game like that.
"Not only are we playing Grambling State, but we're playing West Texas A&M in Week Two, and that is something that is very important our fan base. Hopefully the third time's the charm and we get a chance to beat 'em."
Upgrades are taking place on the OPSU campus with a renovation to the playing field and the installation of a new dynamic scoreboard. Gaskamp said those improvements, as well as the players themselves, are reasons for excitement around the Goodwell, which he said is already an exciting place on gameday.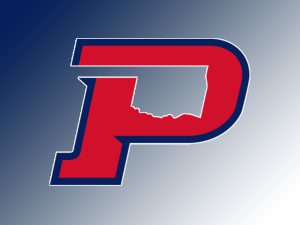 "For some of the schools that have had the unique pleasure of coming out to Panhandle State and playing, we have one of the greatest home atmospheres in NAIA. We've got a heck of a tailgate area. We played Texas Wesleyan last year in the last game of the year and we had 40 tents out in our tailgate with people having a great time and enjoying that.
"More than anything, I think that is direct result of what our kids are doing in the community. Our kids are giving back to the community. The people see that we generally have good kids that care about part of the Panhandle State community and being a part of Texas County. There is a lot of excitement. It's a different football program from 2012 to where we are now and I'm very proud of that."
Panhandle State opens the season on Sept. 1 at home against Hastings College (Neb.) from the Great Plains Athletic Conference. And Gaskamp said that game could give a good evaluation of what this year's team could be.
The main issue he said the Aggies need to correct from 2017 in order to reach their full potential is turnovers.
"I really thought we had a team last year that had a chance to win the league, thought we had a chance to be a playoff team, but we just turned the ball over too much. It killed us all year. It's been a driving force for what we've done in the offseason."
Junior linebacker Nathan Leithead was with his coach on the podium. Leithead was named the SAC Preseason Defensive Player of the Year, and part of a unit that Gaskamp said would be key to the Aggies' season.
"Defensively we're going to be really good. Our front seven is going to be lights out. Nate's obviously a great player and we have three other guys at linebacker that are going to be really good.
"If we can be really solid on the defensive side of the ball, which I think we will be, and be more consistent and take care of the ball, I think we've got a great chance to win the league or at least have a chance to be competitive in the league.
"And obviously, we'd love to be in the position at the end of the year when we play our rivals at Langston for the Battle of the Bell, to have a great season and we're very excited about it."