Preseason polls will be coming out soon for the small colleges in the state. Almost always, there is a sleeper – a surprise team that has a better season than expected.
This week's OSN poll asks you which team will that be in 2015?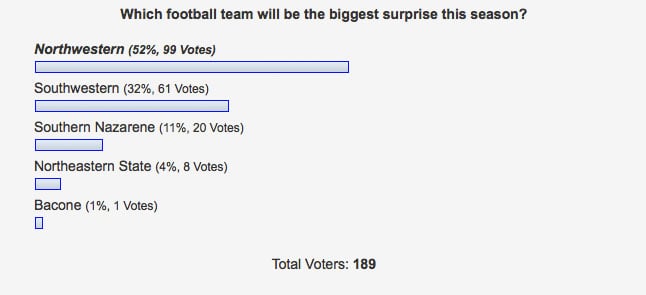 The poll is now closed. With a surge in voting at the end, Northwestern fans showed they believe Northwestern will be the biggest surprise during the 2015 football season.
Thanks for voting.