Eight of Oklahoma's college football teams finished 2014 with winning records. Which one of the state's teams will have the best winning percentage in 2015. The choices are those eight from last year, but feel free to comment with a dark horse choice.
(Last year's record is listed in parentheses.)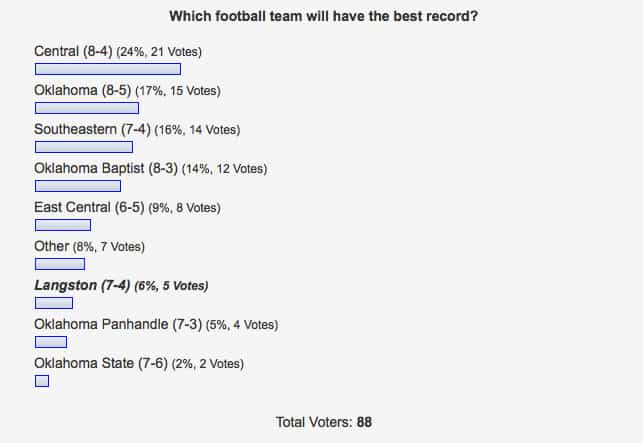 The poll is now closed. Central got the most votes!