Today the OSN Spotlight, presented by Blackbeard Marine, shines on DeShown Luckey Jr.!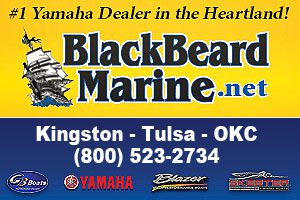 • Southern Nazarene football
• Hometown: Fort Worth, Texas
• Network engineering major expected to graduate May 2021
• Favorite teams: Dallas Cowboys, Pittsburgh Steelers
• Favorite players: Dez Bryant, Ezekiel Elliot, Bo Jackson, Emmitt Smith, Julio Jones
• Favorite sports moment – personal: "In my first college game, I was on special teams and had to block for the return man and the first time I did I hit the guy so hard he fell down, and in that moment it showed me that I have what it takes to compete and make a difference on the field."
• Favorite sports moment – overall: "At SNU, it was when we won the conference championship. I have a few friends on the basketball team and it makes me happy to see people that I care about be successful in life. I was very proud because they fought their hearts out."
• What do you like most about SNU? "The school is small, which means everyone really knows each other because the community is (again) small, so I enjoy the atmosphere it creates because you really get to know a lot of people on campus."
• Who do you most look up to? "I look up to my mother. A lot of people don't really know my story, but my life has had some bad turns and throughout it, my mom has always been that person whose been there for me. Her work ethic and everything she does makes her the best role model I've ever had, and I aspire to be that kind of inspiration in someone's life like she has been in mine.
• Goal: "I want to win the Harlon Hill Trophy and I want to win a GAC championship for the school, and I want to graduate with a degree in my engineering field."