Today the OSN Spotlight, presented by Blackbeard Marine, shines on Jenna McWilliams!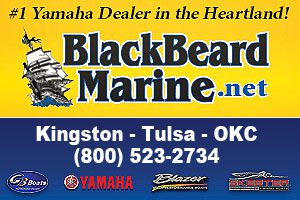 • Oklahoma City pom/dance
• Hometown: Durant, Okla.
• Musical theatre major expected to graduate May 2019
• Sports played: Pom (college), basketball (high school)
• Favorite team: Oklahoma City Thunder
• Favorite sports moment – personal: Winning two national championships freshman year with OCU Pom
• Favorite sports moment – overall: Same
• What do you like most about OCU? My team. They're my motivation and my stress relief.
• Who do you most look up to? Tasha Hinex, my coach. She pushes us with patience and keeps us pumped for the season throughout the year.
• Goals: To be a fully well-rounded dancer by the time I leave OCU and to be confident in my training.