Today the OSN Spotlight, presented by Blackbeard Marine, shines on Miranda Garza!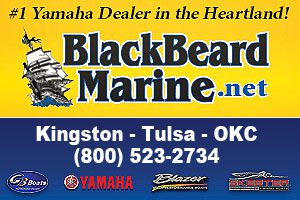 • Oklahoma Baptist softball
• Hometown: Frisco, Texas
• Business management major expected to graduate May 2018
• Favorite teams (and players): Dallas Cowboys (Dez Bryant, Jason Witten, Dak Prescott); Texas Rangers (Adrian Beltre, Rougned Odor); Dallas Mavericks (Dirk Nowitzki)
• Favorite sports moment – personal: "When I hit a three-run homerun against SNU to put us up 6-5."
• Favorite sports moment – overall: "Winning the national championship!"
• What do you like most about OBU? The Christian atmosphere and the people at my school.
• Who do you most look up to? "The person I look up to most is my mom. My mom is everything I hope to be. She is the most brilliant and independent woman I know. My sister is also my role model in the softball aspect. She is the player I strive to be."
• Goals:
To graduate with a 3.5 or higher GPA.
To have a winning season my senior year and to be a good leader on the field.