Today the OSN Spotlight, presented by Blackbeard Marine, shines on Savannah Tompkins!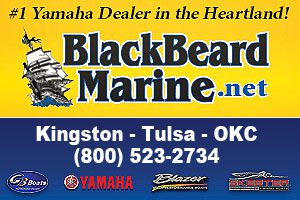 • Oklahoma Baptist lacrosse
• Hometown: Fruita, Colo.
• Psychology and ministry major expected to graduate May 2019
• Has played Lacrosse, Basketball and Cross Country
• Favorite team: Denver Broncos
• Favorite sports moment – personal: "Getting to play my best friend from home and seeing how far both of us had come."
• Favorite sports moment – overall: "Playing Lindenwood and coming together at the end and praying with everyone."
• What do you like most about OBU? "The best part is the people around OBU. They are inviting and make you feel very welcome."
• Who do you most look up to? "My siblings and my grandpa"
• Goals: To further my education, grow in my spirituality, and hopefully someday make a positive impact in the world.