Classic Bowl week provides many opportunities to showcase the abilities of students throughout northwest Oklahoma and beyond.
Likely the most visual display of these talented teens is the honor band's halftime performance during the Classic Bowl football game.
University of Oklahoma Director of Athletic Bands, Brian Britt, is returning to Woodward to direct the 2016 honor band. This will be his fourth time to lead the group.
"Probably 10 years or so ago, I was contacted by C.J. Montgomery with the Classic Bowl about coming up and conducting and working with the kids in their honor band," Britt said.
"My predecessor at the University of Oklahoma (Gene Thrailkill) was the first Classic Bowl band director and so they wanted to keep a connection with OU and give me that opportunity, with the idea that they would rotate among different universities here in the state.
"Once my daughter was born, I was reluctant to be gone as much in the summer and now that she's a little bit older, I was happy to accept an invitation again this year."
The honor band, with a roster this year of more than 250 members, will arrive on Tuesday night and Wednesday morning and will start rehearsals on Wednesday afternoon and evening. Thursday and Friday entail three-a-day sessions of work in the morning, afternoon and evening preparing to perform.
"These kids will be working long hours to get that show ready to go, both from a musical and a marching standpoint," Britt said.
The band members received their music to study a few weeks back and will get to rehearse as a group during Classic Bowl week.
Britt said the halftime performance this year will be a little more eclectic than usual.
"It's sort of a throwback show to some stuff that people would have heard from bands in the late 70's. One of the highest selling Spanish openers of all time is titled Espana. It's a real fiery, high-energy number.
"Then we're going to salute Oklahoma, Texas and Kansas with a Classic Bowl medley of the state songs of those three states.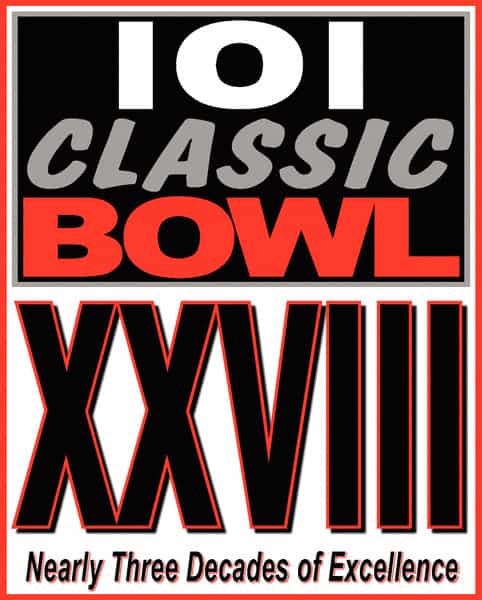 "And we're going to do a patriotic selection with an arrangement of the Battle Hymn of the Republic, which is another great arrangement that was published in the late 70's by John Higgins. So it should be a crowd favorite and I think the people are going to enjoy the energy and the pageantry from the students."
Britt said he appreciates the time he gets to spend at the Classic Bowl festivities.
"I've always enjoyed being up in Woodward. The people up there get behind the Classic Bowl so well.
"And all the directors that send students to us, a number of them will help us out. It really makes it fun to be a part of this event."
Classic Bowl week gets underway Tuesday, May 31, with a big day of activity on Saturday, June 4, to close things out.
There will be a parade Saturday afternoon and the football game is set to kick off at 8 p.m. at Boomer Stadium.