RSU Athletics 
TOPEKA, Kan. – The Rogers State men's basketball team came up just short in a heartbreaking 70-69 loss at Washburn on Saturday night in Lee Arena.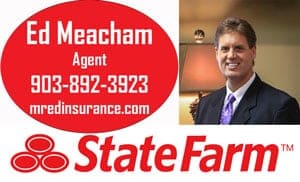 The Hillcats (6-4, 1-4 MIAA) were led by Devin Pullum, who tied a season-high with 23 points, 17 of which came in the second half. Joey Saracco posted his second double-double of the season with 12 points and a career-high tying 11 rebounds.
Trailing by one point with 15 seconds remaining, RSU was whistled for an offensive foul. After Washburn missed the front end of a 1-and-1, the Hillcats had one final possession but were unable to produce on a drive to the rim.
With 8:54 to play, Brewster Peacock knocked down a three-pointer, the 195th of his career, to become RSU's all-time leader. Peacock tied the career three-pointer record with 4:54 to play in the first half, pulling even with RSU's all-time leading scorer JC Hartzler.
Washburn (6-5, 3-2 MIAA) led by nine with under nine minutes remaining before consecutive three-pointers by Peacock cut the deficit to 56-53.
After trailing 32-27 at halftime, the Hillcats took their first lead with 19:05 to play when Pullum hit three free throws. The Ichabods retook the lead with 15:40 to play, and despite tying the score on multiple occasions, RSU was unable to retake the lead for the remainder of the game.
RSU concludes the road trip on Monday afternoon in Emporia, Kan. with a MIAA matchup against Emporia State. Tipoff is set for 3:30 p.m. Listen to the game live on RSU Radio 91.3 FM.