East Central was picked in the Great American Conference preseason football poll to finish seventh in 2016.
But the Tigers did pick up one first-place vote.
There's no question this team won't be flying in under anyone's radar.
And although head coach Tim McCarty may have a few question marks to sort through as camp is underway now in Ada, there are some pieces of the puzzle that are solidly in place.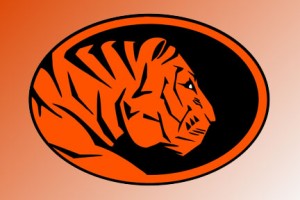 From an offensive perspective, senior wide receiver David Moore is at the top of the list of known quantities.
"He is a special player," McCarty said. "If you just look at his shear numbers and then start putting his measurements in there as to how big he is, and explosive, I think he'd have been top five at the combine last year."
Moore was a First Team All-GAC player in 2015 and landed on the All-Region team as well as being named honorable mention to D2football.com's All-America team. He led the GAC in receiving yards per game (99.7), yards per catch (19.9) and TD receptions (13).
"He's a big man with close to a 40-inch vertical at 6-foot-2, 220 pounds. He can run and he's one of the strongest players on the team.
"He holds all the records at East Central and I'm assuming he's going to set some even further than that this year. So we're excited about him. Obviously, he's a go-to guy. He's already demonstrated that. That's not a secret."
ECU led the league in passing offense, but was ninth in rushing offense. The Tigers has some returners and some new faces that might help the ground game.
"The kid I'm really excited about is Tre'von Jackson," McCarty said. "He was a quiet true freshman last year that rushed for 600 yards. He's a big back, explosive, durable.
"He's kind of a dishcloth, you know. You don't really get a good shot at him, he kind of bends and shapes as you're running. We like him, he's got good feet."
Seth Handley is also still in the mix for the Tigers. The senior from Enid has seen action on the field during the past two seasons and McCarty said he should be a part of the backfield again this year. So we're pretty excited about that position.
McCarty also said he was excited about the newcomers signed in the spring, including Xavier Scott. The freshman from Denton High School (Texas) is the school's all-time leading rusher and ran for 2,343 yards in 2015, while being acknowledged as first team all-state and the district MVP.
ECU loses some size from last season up front to pave the way for this offense. But McCarty still has plenty of solid players around, some just haven't seen the field for the Tigers in a while.
"Ryder McCaskill (junior, left guard) is a strong guy. I'm really excited about him. Garrett Johnson is returning as the starting center and was an all-conference player.
"I have Aaron Rogers returning, who did not play last year due to injuries, and he was the starting center then. We're going to play him at guard.
"And I've got a left tackle that started two years ago, who didn't play last fall. He gives me that size back. Spencer Damm, he's a Norman High product, is 6-foot-7, about 305 pounds."
No question the biggest place in which the Tigers will be looking to find the answer in the high-profile spot at quarterback.
It will mark the third starting quarterback for East Central in three years. Rocky Moore led the GAC with 315.5 passing yards per game in 2015. Spencer Bond, who stepped into a role in the defensive secondary last year, was the starter in 2014.
And McCarty is hoping for good competition in August.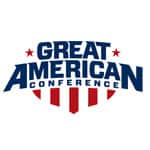 "We've got six quarterbacks reporting for camp, including Jackson Lamb," McCarty said. "He's at the top of the list right now, after the spring, but we haven't named him the starter yet.
"Brooks Holder has been on our team playing a lot of positions. He's very Spencer-oriented (referring to Spencer Bond) – that type of athlete.
"And then we have four high school coming in that are all big, long-armed gunslingers, that are all about 6-foot-5. We've got size there and we've got some competition.
"Jackson and Brooks got all the snaps this spring because the rest of them were all in high school. We look forward to a good competitive camp early. We'll settle down and name the starter as quickly as we can."
There are a lot of positives for McCarty heading into 2016, and he said the outlook is promising.
"Of course, we're like everybody – we're optimistic going in. It's a new season. We're going to be competitive and right in there with anybody. I like this team.
"I've got a couple of question marks going in, but I'd be lying if I didn't. I'm sure everybody has one or two question marks. Obviously our big question mark is will our new quarterback be able to take us forward? And that's where we are. And we're going to find out pretty quick."
The Tigers have been in camp this week. Their first game is on a Thursday night in Arkadelphia, Ark., against Ouachita.