The calendar has turned, but the results for Langston's men's basketball team are the same as they were back into late November.
Wins.
Langston heads into its second game of 2016 on a six-game winning streak and is 9-3 overall. The last five have come within the Red River Athletic Conference portion of the schedule, and the Lions sit atop the league standings at 5-0.
Stan Holt led the Lions to an 16-11 record last year and his team was 12-8 in the RRAC. Now is his second season at the helm, Holt said he felt this season could go even better because there would be more familiarity with his direction for the program.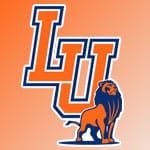 "We had a good core group coming back that really understood what my expectations were moving forward," Holt said. "Some of that carried over. We still had a number of new people coming in, but it was different.
"When you have 15 new guys and you're trying to explain to them what you want to do, it takes time. And even though we had probably 10 new guys this year, I had six who had a really good idea. So it was seven of us coaching the other 10 new guys, not just one.
"I try to give my players as much confidence and freedom to help each other learn things. And it helps us move forward to learn things more quickly. To become the kind of defensive team that I would like us to become, it can happen more quickly with some returners."
The Lions are giving up only 73.2 points per game and that number has dropped to just 66.8 ppg in the RRAC.
Holt also identified his team's win in the conference opener as a marquee win for this year's group. Langston took down then-No. 5 LSU-Alexandria, 82-78, in overtime.
"We talked a lot of them," Holt said. "They won our conference regular season and tournament last year and made it to the NAIA tournament and were picked by the coaches to win again this year. They got everybody back except one player and brought in some more Division I transfers. They're extremely well coached and an extremely talented group.
"So for us to come away with a narrow win in overtime, but a win nonetheless, gave our team a lot of confidence moving forward that here's a top five team in the country we played right with them from beginning to end."
Langston is back in the NAIA Top 25 for the first time since 2005 and is currently sitting at No. 21. And having quality players return is part of the equation, according to Holt, but it also helps to have depth on his bench.
"Last year, quite often I would play only seven or eight guys in a game. This year, we've played 10 or 11 at times. So we have more depth and that helps us to match up differently with different teams.
"We didn't match up with certain teams with certain styles last year. I feel like this year we're a lot more flexible to be able to do that because we have more depth."
And with depth like that, the weight of the production doesn't have to come from one or two players.
"We don't have just one guy averaging 20 points a game," Holt said. "It's someone different every night. And that's what makes us good and it makes us hard to prepare for.
"I truly believe that we have six or seven different players on our team that can score 20 points on any given night. And that's a really nice luxury to have and it makes it difficult for other teams to prepare for us."
Curtis Jones played in all 27 games for the Lions last year and was the only player to average double figures in scoring at 17.9 ppg. His numbers this year show him with only 13.2 points per game, however, there are three other players with double-digit averages and four more than put in at least 8.0 ppg.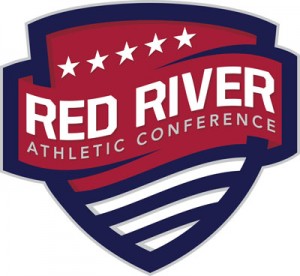 Holt said it is good to relieve Jones of too much of the scoring burden and having more depth, along with the fact that the basketball is moving more, goes a long way toward that.
Langston blew out Huston-Tillotson on Thursday night, 104-81, and prepare for the second game of a three-game home stand against Our Lady of the Lake. And the Lions are hoping to make some history against the Saints on Saturday.
But Holt's teams have done this kind of thing before.
"This is something we discussed last year. (Coming into last season), we were 0-8 all-time against the University of St. Thomas. We were 0-8 all-time against LSU-Shreveport. And 0-9 against Our Lady of the Lake. We were winless against those three opponents. We had a 10- or 11-game road losing streak against Texas College. We were 3-22 all-time against Oklahoma City.
"We beat OCU last year and added one to the right column there. We beat St. Thomas, LSU-Shreveport and Texas College on the road."
"But Our Lady of the Lake was one we didn't get done last year."
Dating back to 2009-2010, Langston has lost to OLL 12 straight times. And that may account for the entire history of the series.
"I've let our guys know that, as far as I know, we have never beaten them as a program," Holt said. "And so, I think that is the only team remaining in our conference that we are, in our program's history, winless against.
"It would be a huge win to get that accomplished, along with the other accomplishments we've achieved over the last year and a half."
And to do that, the Lions are going to have control the ball against the Saints, who received votes in the latest NAIA poll.
"Our Lady of the Lake does a wonderful job of forcing turnovers," Holt said. "They play extremely hard and make sure they all have their wind.
"If we can take care of the basketball, not only can that give us a better chance to score, that will give us a chance to do what I think we do best, and that is to defend in the half court. That's going to be the key for us."
Langston hosts Our Lady of the Lake on Saturday at C.F. Gayles Gymnasium with the tip set for 7:30 p.m. It will be the nightcap of the doubleheader, with the women's game slated to start at 5:30.