Keith Baxter, Director of Athletics at Southeastern, announced Monday that head football coach Ray Richards has resigned.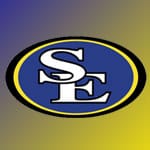 Richards had just completed his ninth season at the helm in Durant.  The Storm (2-9) lost Saturday, 23-16, to East Central in the finale.
"I want to express my appreciation to coach Richards for his hard work over the past nine years," Baxter said.
"He has impacted the lives of many young men during that tenure and we wish him the very best in his future endeavors."
Richards went 42-52 in his time as head coach.  The Storm had a record of 31-22 in the first five seasons, claiming Lone Star Conference North Division titles in the first three.  However, SOSU went 11-30 over the past four years.
"I am thankful for the opportunity to have worked here at Southeastern," Richards said, in a release from Southeastern Athletics. "We had some really good years, especially early on.  I'm disappointed that we were not able to carry on that momentum from the first five years."
No interim has been named.  Baxter will oversee the football department as a part of his A.D. duties.