From NSU Sports Info.
Cedrique Flemming, Assistant Athletic Director for Media Relations
BELLINGHAM, Wash. – The Northeastern State women's golf team wrapped up the fall with a third-straight tournament victory, winning the Western Washington Invitation Tuesday afternoon. The event was contested at the par-73, 5,983-yard Bellingham Golf and Country Club.
This marked the first time in school history that the RiverHawks have won three-consecutive events.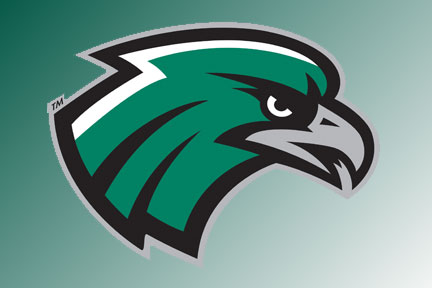 NSU shot a 296 in Tuesday's final round to finish first on the leaderboard at a 16-over-par 600 (304-296). The RiverHawks finished 13 strokes ahead of second place Saint Martin's, who shot 29-over 613 (309-304). Host Western Washington took third place with a score of 30-over 614 (313-301).
CSU-Chico State landed in fourth at 46-over 630 (321-309). In fifth place was Northwest Nazarene after shooting 58-over 642 (314-328). The 13-stroke margin of victory is the largest of NSU's three tournament wins this year.
True freshman Ebba Moberg led the way for Northeastern State. She shot a 1-under 72 on Tuesday to finish in a tie for second at even-par 146 (74-72). Fellow true freshman Kelsey Lumpkin finished in solo fourth at 2-over 148 (74-74), and senior Charter Lawson tied for seventh after shooting 7-over 153 (78-75). Junior Baylee Price tied for ninth with a final score of 8-over 154 (79-75), and true freshman Halie Wright rounded out the NSU lineup in a tie for 16th at 10-over 156 (78-78).
NSU has wrapped up a successful fall campaign and will next be in competition at the St. Edward's Invitational Feb. 22-23 at Onion Creek Country Club in Austin, Texas.
WESTERN WASHINGTON INVITATIONAL – Final Results
October 13, 2015 at Bellingham, Wash.
(par-73, 5,983-yard Bellingham Golf and Country Club)
Team Standings
Northeastern State                         304-296=600 (+16)
Saint Martin's                                    309-304=613 (+29)
Western Washington                        313-301=614 (+30)
CSU-Chico State                                 321-309=630 (+46)
Northwest Nazarene                        314-328=642 (+58)
CSU-San Marcos                                324-320=644(+60)
Hawaii-Hilo                                        326-319=645 (+61)
Victoria                                               327-320=647 (+63)
CSU-East Bay                                     327-325=652 (+68)
Simon Fraser                                     337-316=653 (+69)
Hawaii Pacific                                    331-323=654 (+70)
Concordia-Oregon                            333-330=663 (+79)
Top-5 Standings
Jennifer Liedes (Saint Martin's)                  71-74=145 (-1)
T2.     Ebba Moberg (Northeastern State)       74-74=146 (E)
Jenn Paul (Western Washington)               75-71=146 (E)
Kelsey Lumpkin (Northeastern State) 74-74=148 (+2)
Samantha Miller (Northwest Nazarene)    75-76=151 (+5)
NSU Individuals
T2.     Ebba Moberg                                     74-72=146 (E)
Kelsey Lumpkin                                 74-74=148 (+2)
T7.     Charter Lawson                                78-75=153 (+7)
T9.     Baylee Price                                       79-75=154 (+8)
T16.   Halie Wright                                      78-78=156 (+10)