Northeastern State's men's soccer team is looking to build on last season's success.
That's a pretty firm foundation.
In 2013, the RiverHawks went 13-5-3 and finished second in the MIAA's regular season and postseason championship.  NSU also made it to the NCAA Division II quarterfinals.
For coach Rob Czlonka, it looks like a good blueprint.
The Blueprint
"I think we can build on last season," Czlonka said.  "It was such a great year for our program.  We did a lot of things like setting the record for fewest goals allowed and coming closed to breaking the record for most goals scored.
"And we have a lot of players returning; that's where we feel our strength is.  We're missing a couple of keys players who have graduated, but I think even without those guys, we're going to be a good team and a tough nut to crack."
Northeastern will miss the play of two big names, both that came to Tahlequah from Durant, Jordan Smith and Bo White.
Smith started at left defender before injuring his knee.  He worked hard to get back on the field and played as a wide midfielder his senior year.  And Smith got White to follow him to NSU.
White meanwhile helped to vault Northeastern to the place it is in 2013.
He started all 21 games for NSU in 2012 and shared the team high and conference high 33 points.  He was also named the Mid-America Intercollegiate Athletic Association Player of the Year – also a pretty good way for the RiverHawks to break into their new league.
White collected All-America honors with Daktronics (First Team) and NCSAA/Continental Tire (Third Team).
White's reflection on the season could be considered an understatement.
"It was a pretty good year for me."
The Materials
This season, the RiverHawks are picked to finish second in the league again.  Lindenwood was picked to repeat as champions.  And Czlonka knows that his team has to get past the Lions.
"I do think we have to get over that hump," Czlonka said.  "To be the top team you have to beat all of the other top teams, especially the ones in your conference.
"I felt like the two times we played Lindenwood that we were right there with them.  With a little bit of effort, a little more training and a little bit of luck, we can go get 'em."
He's looking for leadership from his upperclassmen and has four strong seniors that he said he believes will fit the bill.
"The four seniors are very competitive and very aggressive.  They are showing absolutely superior leadership to our younger guys."
Those seniors are Jacob Lovelee, Juan Gonzalez, Edgar Gonzaga and Bobby Behrens, who was selected by the team as this year's senior captain.
"All four of those guys will give us a great boost as wide midfielders or attackers."
His junior class is packed as well.
"We have a huge junior class.  We're looking for some leadership from that class. Those are guys from the first group of kids we brought in.
"We're never going to be able to replace Bo White.  He was just a different level of athlete that not a lot of soccer teams will ever see and we were fortunate to have him play at the level he played when he was here.
"But the junior class has seven or eight starters in that group.  They are extremely good and they're showing that they are now ready to not be called underclassmen."
Among those juniors are returning All-Americans are forward Juan Peralta and defender Eric Crawford.
The Site
The RiverHawks went 1-2 in their exhibition matches and Czlonka was comfortable with that.
"I've always gone with the mantra that you can learn more from a loss than from a win.  And the first two scrimmages were games that tested us on two different fronts."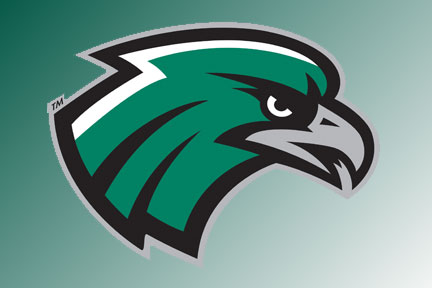 NSU opened the exhibition schedule taking a 3-0 loss to Missouri State in Springfield, Mo.
"The first game against Missouri State tested on the fact that the returning players and the freshmen didn't really come in as fit as we'd like them to come in.  That first game was really about trying to get our legs back and be fit."
The RiverHawks came up short again in Tulsa, losing 4-1 to Oral Roberts.
"Going into the ORU game, our legs were back for the most part and we were relatively healthy, but we had an attitude then going onto the field that we should have already won.
"We're a great team and now we're starting to show it.  A much-improved ORU team definitely took advantage of our lack of focus.  I think these guys realized that when we step on the field it's got to be about taking that team seriously from whistle to whistle."
Northeastern proceeded to take it out on Bacone in the final preseason match, blowing out the Warriors 13-2.  Three RiverHawks – sophomores Paul Samia and Joel Mendoza, and freshman Roberto Soares – each had a hat trick in the win.
But the regular season gets underway today at Liberty, Mo., as the RiverHawks take on William Jewel College.
The rest of the schedule is tough with the challenging MIAA slate near the end.  It's an unbalanced conference schedule, meaning that NSU will face some teams once and some twice.
The RiverHawks meet Lindenwood only once.  And that game could have significance.
"Oh yeah, that's definitely circled on the calendar," Czlonka said.  "And that could be for the conference championship.
"We hope that we can be playing at our top level by the time we get there and when do get there, if that is the case, that we're ready for the challenge."
The RiverHawks seem loaded and ready to go even further in 2013, building upon past success with solid players.  It seems likely that NSU soccer will be a topic of interest well into November.
NSU meets William Jewel today at 2 p.m.