The MIAA is considered by many to be the premier football conference in Division II.
There seems to be evidence to back that up.
The league has had a team in the national championship game eight of the last 11 years, and has won the championship three of the last six years.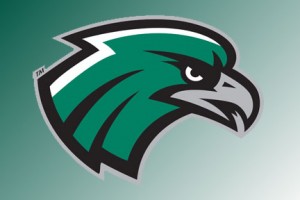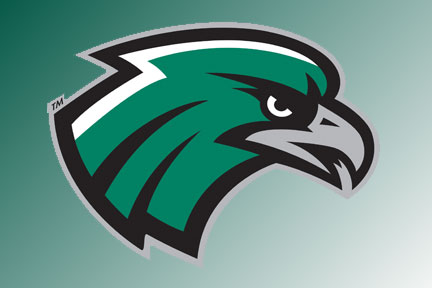 Northeastern State head football coach Rob Robinson is no stranger to the MIAA and the challenges it presents. As a coach, this conference is really all he's known.
Robinson is preparing for his second season at the helm at NSU. He came to Tahlequah after spending 12 years in Topeka, Kan., at Washburn, the last four of which as the offensive coordinator. Prior to that, he was a graduate assistant at Pittsburg State.
So he knows what it takes to face the tough MIAA schedule. And Robinson said that this year's team is already ahead of where last year's squad was in getting ready for that.
He said the groundwork for this progress was happening in one main place.
"The weight rooms," Robinson said. "And we are light years from where were last year.
"Coming in, the players really didn't understand the size of this league. When we talk about big boys in the MIAA, we're talking, they are big boys. Linebackers are 240 pounds and defensive tackles are 340 pounds. Offensive tackles are 6-4, 320.
"So that was our biggest thing that we focused on was getting bigger in the weight room."
He has also been bringing players that fit that bill in his recruiting to NSU, and specifically players that already have some college experience.
"We concentrated heavily at the junior college level on our O-line and our D-line. This league is a "win it up front" league. So we brought in three junior college O-linemen so far and two junior college D-linemen.
"It's won up front, so that's where we're putting a lot of our emphasis and putting our money right now."
One of those lineman is already standing out.
"We had a great transfer O-lineman named Bubba Baldwin that really impressed us," Robinson said. "He sat out to get his grades out last year, so he had been off for a year and he came in and just really has that barroom brawler mentality and that's what we've needed up front, you know, some guy that you see and think, 'I don't want to mess with him.' And that's his mentality.
As the RiverHawks are getting stronger physically, so also is the competition for playing time growing stronger. Robinson said there were 'a lot of jobs that are close.'
Among those who may be close to locking in one of those spots in Steffon Herd. The junior from Del City moved from wideout to safety last season.
"It took him about three or four games to get it," Robinson said. "But he just had a great spring, really kinda ran on defense."
Another player solidifying his position during the spring was junior quarterback, Kevin Pantastico.
"(He) had a growing spring and is starting to totally understand our offense and he just took hold of that No. 1 job."
And one other player to look for this season in NSU green is one that has been there for a long time.
Joel Rockmore has dealt with season-ending injuries in each of the last two seasons. He has received a medical redshirt and Robinson said he is looking great heading into camp.
"Rockmore had to take the spring off, but just looking at him right now, he's had a heck of a summer. He is in prime physical condition, so we're hoping for big things from him as well."
But is the sixth-year senior ready and healthy?
"So far, so good," Robinson said. "We're hoping that was just a bad, bad year and a half he had and ready to have a great senior year."
It would seem something like that would also go a long way for the program – not only the talent and skills that Rockmore brings to the table, but also that morale-building boost that would come from a longtime RiverHawk athlete to have a big year in his final campaign.
Northeastern State begins its 2015 schedule again this year facing perennial powerhouse Pittsburg State.
It's a home contest and the first of two straight Thursday night games. Kickoff is scheduled for 6 p.m. at Doc Wadley Stadium.