From RSU Sports
Scott Slarks, Assistant Athletic Director for Communications
CLAREMORE, Okla. – Rogers State University received confirmation from the National Collegiate Athletic Association (NCAA) that is has been recommended for full NCAA Division II membership.
RSU President Dr. Larry Rice said the move to Division II will be good for the university, its students, and the community.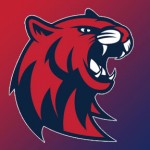 "The NCAA Division II model places significant emphasis on students, including their academic achievement, personal development, and commitment to improving their communities. As a result, we can better prepare our student-athletes to leave RSU as well-rounded graduates ready pursue their next opportunities, whether it's a job within their field of study, attending graduate school, or continuing their athletic endeavors," Rice said.
Rice thanked RSU Director of Athletics Ryan Erwin for his leadership during the Division II membership process, which was a collaborative effort that included work by coaches, staff, student-athletes, faculty, administrators, alumni, and community members.
The NCAA Division II Management Council will review and approve the committee's decision during its July 18-19 meetings, and if no further action is taken at that time, the membership change will take effect Sept. 1. At that time, the Hillcats will be eligible, for the first time, to compete in NCAA-sanctioned Division II athletics postseason competition after concluding the three-year membership process.
"This is a major milestone for Rogers State University and a crowning moment of several years' worth of work from so many individuals at RSU," Erwin said. "We would not be here without the support of Dr. Larry Rice, Mr. Tom Volturo, Dr. Keith Martin, our entire athletic department, and numerous individuals from across the RSU campus. We are excited about this new chapter in the life of Hillcat Athletics. Our student-athletes have trusted us throughout this transition and we are looking forward to watching them compete in the postseason and strive for a NCAA Division II national championship."
As a provisional member during 2015-16, RSU was required to follow all NCAA Division II legislation, including violation reporting and filing for waivers and took part in an audit of the university's compliance procedures during an on-campus visit.
RSU currently supports 12 intercollegiate programs and competes in the Heartland Conference for 10 sports, with men's and women's track and field participating in the Great American Conference as affiliate members.
The first official competition for the Hillcats will take place September 1 as the women's soccer team is set to host Missouri Southern at Soldier Field beginning at 6 p.m., while the men follow against Southern Nazarene at 8 p.m.