In a reversal of roles from last year, Southeastern came into the postseason as the underdog – and has taken down the favorites at every turn.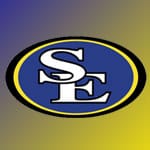 Southeastern won the Central super regional with two one-run victories over Augustana on the Vikings' home field in Sioux Falls, S.D.
The Savage Storm (43-18) now move on to the NCAA Division II softball championship finals.  The eight-team field will play May 22-26 in Salem, Va.
SOSU won 5-4 on Saturday with senior Shayna Milam picking up the win on 1.2 innings pitched to close out the game.
Augustana (46-15) scored a run in the first, but Jessica Simmons led off the bottom of the inning with a home run to tie it.
Neither team scored again for a while until SOSU picked up two in the bottom of the fifth, going up 3-1.
Augustana's Sarah Kennedy opened the sixth inning with a homer.  Then loading the bases, the Vikings threatened to take the lead.  Jordan Schaffer doubled to center scoring one, but Sydney Kramer quickly threw to home and Conner Hamilton was able to put out Carly Peterson trying to score from second.
Tied at 3-3, Laramie Beal's two-RBI double put the Storm back on top by two going into the seventh.
With two outs, Kennedy notched her second home run in as many innings, getting the Vikings to within one.
Milam was able to shut the door on the Augustana comeback, striking out Peterson and giving SOSU the 5-4 victory.
Southeastern has crossed the 40-win plateau for the third consecutive season.