From SCU Sports Info.
Matthew Stephens, Sports Information Director
BARTLESVILLE – Southwestern Christian University topped Oklahoma Wesleyan 87-76 and picked up its first win of the season Saturday.
The win was the first for new head coach Dave Bliss. SCU improved to 1-3 on the young season with the victory.
Shawn Scott hit a 3-point jumper and converted a pair of free throws to give the Eagles a 41-37 lead at halftime.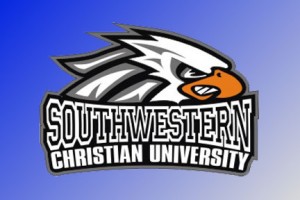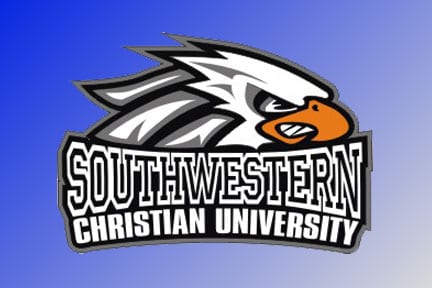 Marvin White scored SCU's first seven points of the second half and sparked a 17-5 run to begin the second frame. White scored 11 points during the run.
After Oklahoma Wesleyan cut the lead to nine at the 11:14 mark, the Eagles ran off a 15-2 run and stretched their lead to 75-53 with 9:33 remaining. 3-pointers from Mikel Parish and White fueled the run.
Oklahoma Wesleyan was able to whittle the SCU lead down to 11, but that was close as the game would get and the Eagles took the 87-76 victory.
White led a balanced SCU attack with 25 points and eight rebounds. Parish followed with 17 points, six rebounds and three assists. Scott and Rimvydas Sileikis each scored 14 points.
SCU will return to action against Bethany (Kan.) at 7 p.m. Tuesday, Nov. 3, in Lindsborg, Kan. The Eagles will open up at home against Barclay (Kan.) at 3 p.m. Saturday, Nov. 7, at Pickens-Springer Gymnasium.