From RSU Sports Info.
Scott Slarks, Assistant Athletic Director for Communications
CLAREMORE – The Rogers State softball team features an experienced group led by seven seniors that will ease the transition for Interim Head Coach Andrea Vaughan, as she takes over the program at the start of the 2016 season.
The 2016 team brings in a wealth of experience from 16 upperclassmen that are poised for success on the field after working tirelessly in the offseason. With the experience, the Hillcats are excited and ready to start the 2016 campaign following a 14-31 record in 2015, going 8-15 in the Heartland Conference.
"The transition will be smooth," Vaughan said, recently taking over the head spot after being an assistant on the Hill for three seasons. "Being an assistant helped so much, just learning the ropes and getting my feet wet. Everyone is excited about moving forward and getting the season started. This team worked so hard in the offseason hitting the weight room and spent so much time working on the mental side of things. I am just excited to see all of that come together and make a difference."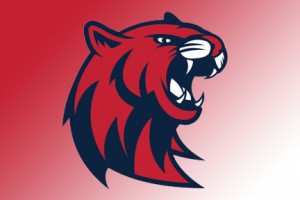 The seven seniors led the team throughout the offseason and will continue to show that leadership on and off the field as the season gets underway. The group helped change the attitude and work ethic needed to be successful in 2016.
"It's hard to point to one person because every single player on this roster has bought into what we were trying to accomplish this offseason," Vaughan added. "It has been a unified effort with our seniors leading the charge. All the transfers and freshmen have jumped on board pretty easily because of the leadership of our seniors."
Two seniors will provide direction from the circle in pitchers Rachel Jones and Jessica Christian, while Mikayla McGoldrick also returns for RSU as a junior. Jones went 4-4 in 2015 with a 4.71 earned run average in 10 starts, while pitching 71.1 innings in 24 games. Christian appeared in 21 games with seven starts and finished with a 2-5 record, including a complete-game victory over NAIA No. 1 Oklahoma City in the season finale.
"Rachel has put in a lot of time on the mental side of the game and I am very excited to see what she can do," Vaughan mentioned. "I expect her to really be a leader in the circle. Jessica is also going to get a lot of innings and been pushing hard in the offseason. These two are going to be a great combination as they complement each other very well with some different pitches."
Leadoff hitter Jamie Kowalick and Taylor Sutterfield return for RSU for their final collegiate season with Kowalick moving to the middle infield to play at second base. She hit .289 with eight doubles, one triple and one home run in 40 appearances in 2015. Sutterfield played in 18 games and made three starts for the navy and red a year ago.
"Jamie will have a new role at second base and has embraced that spot," Vaughan stated. "She has done a great job and been a standout in practices helping us up the middle. Taylor is going to share time with Jamie after getting some action last year and is also very solid defensively."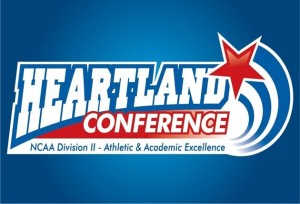 Fellow seniors Katlin Alexander and Malori Moss will provide a bulk of the scoring offense for the Hillcats behind the threat of the long ball. Alexander hit a team-high seven home runs in 2015 and finished with a .285 batting average. Moss totaled four home runs and started in all 45 games in 2015 showing her versatility by playing in the infield and outfield. Stephanie Schivally joins the power threat coming back as a sophomore, but first must recover from an injury.
"Katlin is a huge spark in our lineup. She is going to hit in the middle of the order and will likely be one of our best power hitters again," Vaughan said. "Malori will hold down right field in a majority of games and be in the middle of the lineup as well. I look for her to have a really great year."
Senior Ashleigh Stidman gives opponents fits utilizing her speed to cover the outfield and also when on the bases. Joining her in the outfield is another speedy returner in junior Randye Sharp, who is back for her second year on the Hill. Stidman played in all 45 games in 2015 with 43 starts and Sharp was second on the team with a .308 batting average playing 38 games with 18 starts in left.
"We have several new faces into the program, a mixture of junior college players and a couple freshmen who will be impact players this year," Vaughan added. "They have made an easy transition to RSU and I am excited to get them on the field."
Morgen Blanchard will take over the starting role at shortstop coming to the Hill from Reedley Community College, where she was a two-time Central Valley Conference Player of the Year.
"I look for Morgen to have a place in the middle of our lineup as she showed how talented she is at the junior college level," Vaughan stated. "She just plays so hard and never lets up on any play."
Katelyn Gamble could be the steal of the class and also make an immediate impact, despite being just a freshman. The Edmond, Oklahoma product will play in the outfield, likely left field to start the year, and adds another left-handed bat to the offense with speed.
"She is so fast, she's lightning quick," Vaughan praised. "Katelyn has come in and played the position lights out. She has been a huge asset for us, especially defensively with her range."
Four more newcomers have stepped in and all have been pushing every day to get their names written on the lineup sheet. Carson DuBose, Kendra Linn, Kayla Patterson, and Ashley Williams are all going to be contenders for time in the outfield.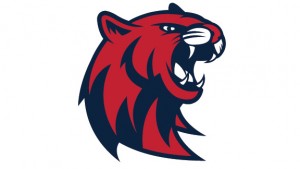 Mayra Helguera joins the Hillcats' group of pitchers bringing her excellent spin to bolster the staff and will throw a lot of innings. An area of all fresh faces will be at catcher as Taylor Santistevan and Arika Araujo will float between third base and catcher with Courtney Davis also battling for innings behind the plate.
"I think we have a solid pitching rotation, and we are going to utilize all of them and they have all built great relationships with our three catchers," Vaughan said. "The catchers are great at what they do. There will be growing pains with all three being new, but they can handle the job. Taylor has grown leaps and bounds in the last six months and will have the help of Arika and Courtney to share the innings."
Fans coming out to watch and support the Hillcats can expect to see blazing speed on the base paths, which is something that has been missing in years past. Stidman, Sharp, DuBose and Gamble are all players that can fly around the bases making it tough on opponents, much to the delight of the coaching staff.
"We are definitely going to be able to put a lot more pressure on teams and do a lot more with our speed," Vaughan added. "Our group works really hard. You know at the end of practice that they worked hard by seeing how dirty they are. I think that is something that sets us apart from a lot of other programs, is you know we are going to be a hardworking group."
The Hillcats open the season with five games during a three-day stretch in Magnolia, Arkansas at the Southern Arkansas Festival Feb. 5-7. RSU faces Texas Woman's at 10 a.m. Friday before a 2 p.m. tilt with Cameron on day one of the 2016 campaign. The schedule also features 25 home games, including a span of 11-consecutive home games at the Diamond Sports Complex from March 8-22.
"An extended home stretch allows us to get in a groove without having to travel. Anytime we can play at home, it's better for us. It allows us to get more comfortable and get in a groove. But, the players know that every day they have to show up to play. We preach that to them and they understand that, and I think that they are going to do a good job showing up every day," Vaughan stated.
Predicted to finish sixth in the Heartland Conference, RSU enters its third season as members of the conference with its first league game scheduled for Feb. 26-27 at Texas A&M International.
"The Heartland Conference is getting tougher and tougher every year," Vaughan concluded. "Lubbock Christian and Oklahoma Christian are two very tough opponents. St. Mary's will be at the top as well and we are going to have our hands full every game, but we are much more prepared having gone against them the last couple years."