The Weatherford Lady Eagles have already had some ups and downs.
And the season is barely and week and a half old.
Weatherford lost Monday and Tuesday games in the first two weeks of the schedule. But in between that time, put together a five-game run to take the title in the I-40 Classic.
The Lady Eagles, now 5-4, head to Clinton on Thursday as the second of six straight road games in a stretch that also includes a trip to the Arapaho Tournament.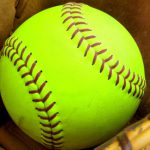 Head coach Rick Morris said it was good for his team to have all the right pieces in place.
"We started off 0-2, we had a really tough time," Morris said. "We had issues, but we got everybody back for our tournament and as soon as we got all our seniors back and going and our good catcher, it just seemed to click for us. We rattled off five games and they played really well."
Among those seniors are Kylee Stewart, who didn't pitch in the first two games, but came in for the tournament and Morris said she threw really well.
Morris said center fielder McKenna Watson also had a good tournament.
"She was unbeatable at the plate. She went 7-for-8 on Friday and 4-for-6 on Saturday. She had a big impact.
"And then Zoie DeFehr had three big two-out hits for us during the tournament. Those three seniors really stepped up for us."
Morris also shined the spotlight on sophomore catcher Aleah Bozarth, who had two home runs and three doubles during the Classic.
But since the quality play over the weekend, Weatherford dropped a couple of one-run contests, losing 3-2 to El Reno and 2-1 at Elk City.
"We kind of ran into two great pitchers," Morris said. "El Reno has one. She really moves the ball well and our girls really hadn't seen that, so we had a hard time adjusting. We had a chance to beat them, but just didn't get it done.
"And Elk City has got a really good pitcher. She was throwing it hard. And we were on her, we were just over the top or underneath it. We had a chance to good ahead in the seventh, we just didn't get it done. And then a past ball beat us, so that was a hard one to swallow."
Morris said his team is starting to put it together, but still has to get over one hurdle.
"They're playing really well. This bunch of seniors has never really won, so for them to come out and win the I-40 and keep playing – they came off a big high and they're still playing well, we just have to figure out how to beat a good pitcher."
Weatherford travels to Clinton on Thursday and then to Burns Flat-Dill City on Friday, with first pitch for each game set for 4:30 p.m.