OCU Athletics
Rich Tortorelli, Assistant Athletic Director for Communications
OKLAHOMA CITY – Seven Oklahoma City University individuals highlighted the inaugural academic all-Sooner Athletic Conference women's wrestling team.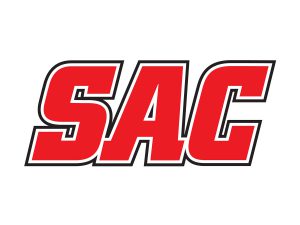 The Stars tied Lyon (Ark.) with a conference-high seven honorees on the academic all-SAC team. Cierra Foster, Sydney Freund, Marissa Gregoire, Raven Guidry, Abby Mainzer, Irene Sanchez and Rachel Watters made academic all-SAC.
Watters captured the Women's College Wrestling Association 155-pound national championship, while Freund grabbed all-American honors. Gregoire, Guidry, Mainzer, Sanchez and Watters, the SAC wrestler of the year, collected all-conference nods in the SAC Championships.
To attain academic all-SAC acclaim, student-athletes must have posted a minimum 3.25 grade-point average during the previous two semesters and be regular letter winners on her team.