The Vangaurd Lions shot nearly 60 percent from the field and 64 percent from behind the arc on their way past St. Gregory's to the NAIA title game.
The Cavaliers' fell to Vanguard (Calif.), 108-88, in the NAIA Division I men's basketball tournament national semifinal game.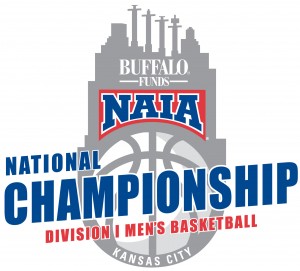 St. Gregory's closes out the year with a record 24 wins and three wins in the NAIA tournament.  SGU had not won a game in the NAIA tournament prior to this season.
But on Monday night they fell prey to a team that didn't seem to miss.  Vanguard's Preston Wynne notched 42 points in the Lions' victory.
SGU coach John Martin recognized the level of opposition his team faced.
"They are very talented with very talented guards," Martin said.  "We just couldn't slow them down.  We had hands up on just about every one of their shots and had good closeouts.
"And their guard (Wynne) had 27 points at halftime and really, really played a great half.  That established momentum for them and we couldn't slow them down after that."
The Cavs' offensive effort wasn't bad at all either.  Five players scored in double figures and Marty Wilkerson leading the way again with 20 points.
But miscues hampered the opportunities stay in the game.
"We had a couple of turnovers early that didn't help us at all," Martin said.  "We couldn't slow down Vanguard.  We were shooting the ball OK, but turned the ball over nine times by halftime.  And that hurt us quite a bit because we couldn't answer their buckets when we turned it over."
Jaron Vierra scored 16 and T.J. Thornton had 15 points.  Trey Jones also put in 12.
Seniors Brock Vorwald played tough again inside.  Vorwald had 11 points and five rebounds, while Campbell logged six points and seven boards.
And after the long ride and historic season and postseason run, there is still disappointment that the season is ending.
"The guys are upset that we're not advancing and playing tomorrow night," Martin said.  "They understand all the records that we've broken and the accomplishments that we've had this year, but they're still sad we're not playing."
Martin specifically acknowledged the seniors' contribution.
"I mentioned to them in the locker room that this is such a special tournament for all of us, but especially for the seniors since we've come such a long way.  We would win seven games and eight games a year to get up to 24 and to play for a national championship and that is a heck of a way for those guys to out.
"I'm so proud of them that they put us in this position.  They've had to live through some bad years, some lean years and then to have success this year is great for all of us, but especially those outgoing seniors."
The Cavs' 24 overall wins and 12 wins in the Sooner Athletic Conference are both school records.
St. Gregory's also achieved its highest NAIA ranking when it reached the No. 11 spot in January.