Players from Oklahoma's NAIA schools know how to put the ball in the basket this season.
There are four in the top 10 in the nation in NAIA women's basketball and two men's basketball players as well.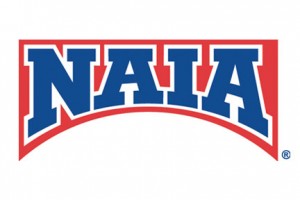 Kelli Tolar, Mid-America Christian, currently ranks second nationally with 22.38 points per game. She's topped the 30-point mark twice in nine games with 37 points against Sterling.
Oklahoma City's Daniella Wallen is just behind Tolar at third in the country with 21.88 ppg. And Langston T'keya Mason is fourth at 20.33 points per contest and put up 33 on MACU earlier this year.
Jasmine Flanagan, from Bacone, has been consistent through 12 games and is averaging 19.08 ppg, and is No. 7 in the country in that category.
On the men's side, USAO's Taran Buie had a 38-point game against Our Lady of the Lake this year and is ranked fifth in the NAIA right now with 23.56 points per game.
And in the top 10 nationally at No. 9 in Southwestern Christian's Marvin White, scoring 22.70 points per game.