The head coaching mantle will be resting on a new man at Southern Nazarene this fall, but the man himself is not new to the SNU sideline.
Craig Hubbard was named the interim head coach of the Crimson Storm in June following the resignation of Mike Cochran, who had served as head coach for the past nine seasons.
Hubbard had been defensive coordinator in Bethany all that time since coming to Bethany with Cochran from MidAmerica Nazarene. Now in the lead role he has had a relatively short amount of time to adjust to looking at the program from a different perspective.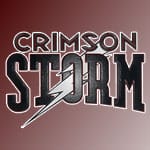 "As far as settling in, I feel like I'm trying to do about six months of work in about four weeks," Hubbard said. "But you know I've got a good supporting cast with me – with my coordinators and position coaches and the administration.
"It's been pretty smooth. I've just been learning on the run and sometimes that's the best way to learn."
And having already been on the campus has contributed to the ease of transition.
"I've been here since 2006. Coach Cochran and I came down together. So while I'm learning some new things about being a head coach, I'm very familiar with the staff, players and how the administration at this school works."
Hubbard takes the reins of a program that has gone without a win since 2012. His take on bringing back Crimson Storm football to winning ways involves getting the right players on the field.
"You know the first thing we felt we needed to address was not scheme, it's through recruiting," Hubbard said. "And we think this upcoming class we have is a really good class and we've answered some needs on both sides of the ball."
He has many needs to fill.
The offense struggled through the first half of the season and averaged only one touchdown per game through the first four.
The points starting coming later in the year, but not enough to overcome 41.8 points per game that were given up.
"As far as which side of the ball needs the most improvement, I would honestly say – and I'm not trying to be PC here – but I would say both.
"What held us back at times last year was either a slow start or we didn't finish strong. So those are two things that we are going to really talk about during camp."
Among the players that Hubbard is looking to help make this change is Will House, a 6-foot-2 junior at offensive lineman who was tabbed an honorable mention in the USA College Football Preseason All-American list.
"(House) is going to have a fantastic year. He's really stepped it up."
It has not been established yet who he will be protecting at the quarterback spot as of yet.
"Yes, there is competition for that spot," Hubbard said. "There is going to be a three-way battle among James Mauro, Alec Laffoon and Jacob Spady. So it's going to be a very competitive camp and we like it that way. Competition is going to bring out either good or bad, so we're excited about that."
Laffoon is the lone senior of that group and saw action in 10 of the Storm's 11 contests last year. He is also the team's leading returning rusher from 2014, with 257 rushing yards and a touchdown carry.
Mauro came to SNU last season from Division I Western Kentucky and averaged 151 passing per game in nine appearances.
Spady was a four-sport athlete at Hinton High School, who reshirted in 2014.
Whoever wins the role should have good help in the backfield. Among the new players recruited to the fold at SNU is Terrance Olds.
"He's going to surprise some people. He fits really well in our pro-style offense."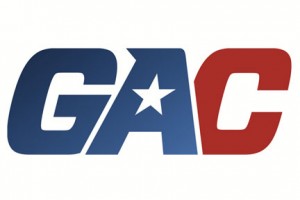 Olds was an All-Stater on defense for Star Spencer when the Bobcats won a state championship in 2009, but he also rushed for more than 1,200 yards that season on just 113 carries. He has made a couple of college stops, most recently at the University of Oklahoma.
He'll have support from redshirt freshman Quincey Whitfield, a redshirt freshman from Fort Smith, Ark., who Hubbard said also had a great spring.
Hubbard, who said he obviously was more familiar initially with the defense, having served as the DC for nine years, mentioned the hard work this spring of junior defensive lineman Gennard Johnson.
"Our linebacking corps is really the heart and the soul and strength of our defense this year," Hubbard said. "Larry Butler III and Blake Giles and Konner Bent had really good spring for us."
He also touted Isaiah Young, a transfer from Southwest Community College in San Diego.
Southern Nazarene opens the season at home on a Thursday night. The Crimson Storm host Arkansas Tech on Sept. 3, in the newly renovated SNU Football Stadium.
[Related: Oklahoma Sports Podcast with Bryan Bedford about the SNU Championship Football Endowment.]