Oklahoma fell four spots to No. 19 in this week's edition of the AP Top 25 men's basketball poll, following its 69-67 loss to No. 13 Washington on Saturday.
But the Sooners at 7-3 are still in the Top 25 and have plenty of company from their conference brethren.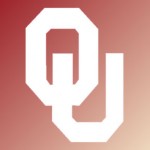 OU is one of seven Big 12 teams representing the conference in the Top 25.  Yes, that's 70 percent of the conference.
Texas is the highest ranked of the Big 12 teams at No. 9, followed by Kansas (No. 10), Iowa State (No. 12), West Virginia (No. 19), Oklahoma, Baylor (No. 22) and TCU (No. 25).  Kansas State and Oklahoma State have also received votes in the polling in 2014-2015.
The number of teams in the Top 25 seems to be a reflection of the Big 12's play prior to the start of the conference slate.  The league has posted a 90-15 mark against opponents from other conferences (.857 winning percentage), which is tops in the nation.
The Big 12 is No. 1 in the RPI and seven of the teams have winning percentages of .900 or better.