HOT SPRINGS, Ark. – Southeastern didn't secure the third seed in the 2014 Great American Conference tournament until the final day of the regular season.  But SOSU showed they deserved it on Thursday.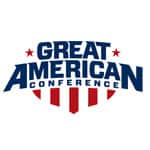 Southeastern swept sixth seeded Southern Arkansas in the GAC quarterfinal (25-15, 25-17, 25-14) and move on to face No. 2 seed Southern Nazarene in the semifinal.
It was the first-ever postseason win for the Storm.
Southeastern hit .292 on the day, while holding SAU to just .054.
Megan Kunkel had a double-double with 14 kills and 18 digs and Emily Gentle nearly reached that plateau with 11 kills and nine digs.
Alissa Benson recorded 20 assists.
Southeastern and Southern Nazarene split during the regular season and SNU won the most recent match, 3-0, in Bethany.
First serve of the first GAC tournament semifinal is set for 3:30 p.m. on Friday, Nov. 14.