The Cavaliers' playmakers made plays in St. Gregory's opening round game in the 2014 NAIA Division I men's basketball tournament in Kansas City, Mo.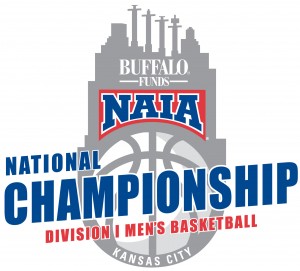 And with the solid play came a hard-earned 84-69 win over Wiley (Texas).  It is a historic win also as it is the program's first in the national tournament since becoming a member of the NAIA.
SGU coach John Martin said his team was aware of the opportunity it had.
"The guys going in today knew that this would have been the first win," Martin said.  "That was one of the many things that they have accomplished this year.
"Of course, we're not done yet.  But really, it's a special day for St. Gregory's.  I'm really happy for these guys."
The game was tied at 30 at halftime.  Then the Cavs really asserted themselves.
Trailing by three early in the second half, SGU went on a 22-6 run, taking a 55-42 lead with just less than 12 minutes remaining and would not trail again.
Martin described the difference between the two periods.
"In the first half, we didn't finish," Martin said.  "We were getting to the lane and not finishing, and in the second half – I don't know if they were focusing more or maybe got rid of the jitters – they were able to convert a lot more of the shots they took.
"Also, one the main things we did in the second half was to give more effort.  You'd think that you wouldn't have to coach the guys to give effort much in a national tournament type of game.
"But at halftime we talked about 'Why are they getting every loose ball?' and 'Why are they getting every offensive rebound?' and things like that we had to fix in the second half if we wanted to win.  And they did it."
Marty Wilkerson, T.J. Thornton, Jaron Vierra and Josiah Campbell each played more than 30 minutes and each scored in double figures, doing what each one does night in and night out.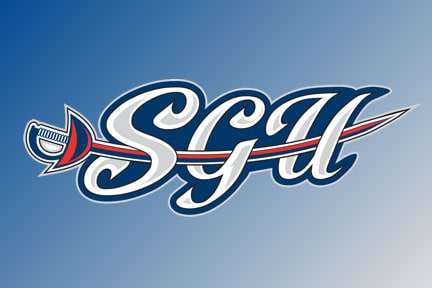 "Thornton had a really good game.  He didn't shoot well from the field in the first half, but really took over in the second and started that run for u,s along with Marty Wilkerson.
"Both those guys can score and they can both get a good shot just about every time they have the ball.  And when they're covered, they can throw it out to Vierra for a three, which happened also during that run."
Wilkerson had a team high 20 points, while Thornton had 17 and Vierra scored 14.  Campbell recorded his seventh double-double of the year with 11 points and 11 boards.
"One of the biggest things that doesn't really go as noticed as it should and that is all the effort and the hustle plays that Campbell makes.
"I'm talking about defensive rebounds when there are two guys hanging on him and diving on the loose ball and picking it up and calling a timeout.  Those are also really important any time a team has a run, not just making the shots, but making the hustle plays as well.
"And all four of those guys really did that today."
St. Gregory's next faces Pikeville (Ky.), the No. 2 seed in the bracket, on Friday at 12:30 p.m.