From SGU Sports Info.
Brad Collins, Sports Information Director
DALLAS – The St. Gregory's lacrosse team punched its ticket to the Lone Star Alliance playoffs Saturday with a 10-4 win over Dallas Baptist. The Cavaliers, playing in their inaugural season, begin postseason play April 18.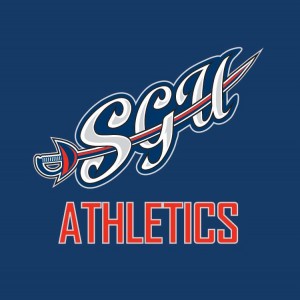 SGU (4-5, 4-1 LSA D2 North) will battle the University of Texas-Dallas April 12 in its regular-season finale for a chance to host a quarterfinal game. The Cavs sit a half-game ahead of the Comets for second place in the LSA Division II North division.
Freshman James Smith once again led the way offensively for the Cavaliers Saturday. Smith, an Edmond native, notched his seventh straight hat trick with a five-goal day. He also finished with an assist and five ground balls.
Bryson Sanders also had a solid game, scoring a pair of goals to go along with three assists. His 10 grounds balls tied for team-high honors with Garrett Bannister.
John Curtis, who leads the LSA D2 with 156 saves this season, totaled 17 saves and seven ground balls.
The Cavaliers take a short break before the battle with UT-Dallas. That game is scheduled for a noon start at Fr. Victor Roberts Field.
Here is an article we did back in December: St. Gregory's gearing up for inaugural lacrosse season