OCU Sports
Rich Tortorelli, Assistant Athletic Director for Communications
BETHANY – Oklahoma City University rallied past Southwestern Christian 87-80 in overtime Tuesday night at Pickens-Springer Gymnasium in the Sooner Athletic Conference men's basketball tournament quarterfinals.
Oklahoma City reached 20 victories for the first time since 2007-08. The Stars (20-9) take on Southwestern Assemblies of God (Texas) at 8 p.m. Friday at Abe Lemons Arena in the SAC Tournament semifinals.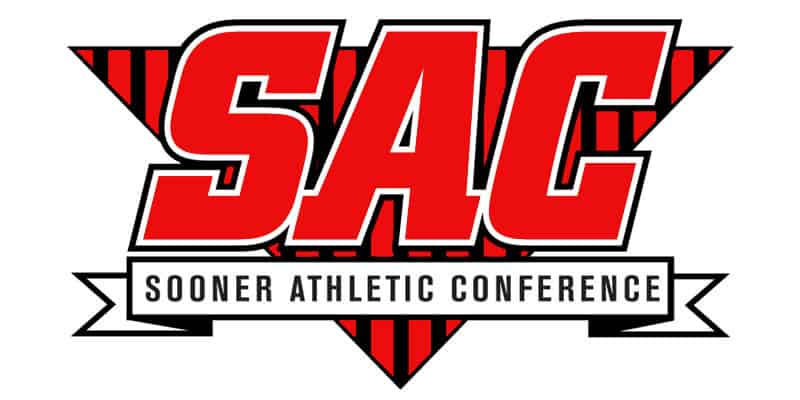 The Stars forced overtime on Xavier Smith's straightaway bank-in 3-pointer with 19 seconds left. Lou Dunbar dished to Smith after being double-teamed beyond the 3-point line. Dunbar set up the shot by coming up with the steal after Jonathan Reed poked the ball away from Southwestern Christian.
OCU erased a 14-point deficit midway through the second half.
"Resilient – that's the only word I can think of to describe this team," OCU coach Vinay Patel said. "About everything that could go wrong, went wrong for the majority of the game. Then I felt like we finally started stringing some stops together to slowly get back into the game. We did a great job of executing set plays down the stretch and converting on our free throws."
Dunbar hit three free throws at the 46-second mark to cut the Stars' deficit to 74-71. Syrus McDonald's bucket at the 3:33 mark sliced Southwestern Christian's lead to 67-65. Reed had a basket that reduced Southwestern Christian's edge to 68-67 with 2:55 to go in regulation.
In overtime, OCU had an 8-0 run to go ahead. Dunbar canned a trey, then McDonald sank back-to-back jumpers. McDonald converted a 3-point play to put the Stars on top 82-78 with 1:07 remaining.
Dunbar, a junior from Seabrook, Texas, put together 22 points and four 3-pointers, while Tyler Alderman, a senior from Fishers, Ind., posted 22 points, seven rebounds and two blocked shots for OCU. McDonald, a senior from Flint, Mich., supplied the Stars with 21 points, five assists and five steals.
In 2007-08, OCU last won the NAIA Division I championship with a 31-7 mark.
"Coach Robbie Harman deserves a lot of credit for helping preparing our team," Patel said. "He's done a great job all year long for us and is a big reason our team has won 20 games this season. We only have a couple days to prepare, but are very excited to still be playing on Friday."