Southeastern volleyball coach Jenn King is looking at the start of the athletic year in a new light and she's enjoying the different perspective.
"We have 10 returning players," King said. "We haven't had to do as much teaching as we've had to do in years past.  We've had younger teams.
"So now we get to work on fine-tuning the system."
The Savage Storm volleyball met with the media this week at Bloomer Sullivan Arena in Durant.  King is pleased not only to have her 10 returners, but with how they've returned for the season.
"Everyone came in excited and ready to go."
SOSU was picked to finish eighth in the Great American Conference according to the preseason GAC coaches' poll.  This hasn't been a factor for King and her team.
"Typically with preseason polls it's how everyone ended up last year," King said.  "So when it came out, I wasn't surprised.
"I think we are ahead of a couple of teams that we lost to last year and that speaks to the fact that we have a lot of returners.  The other coaches in the conference respect that."
And King said her team is looking beyond just the polls.
"Our focus is bigger than that.  The girls' ultimate goal is winning the last match of the season and being the first Great American volleyball team to be an automatic qualifier to the NCAA Tournament this year.
"We're just trying to grow and get better with every practice and every rep we get."
Senior Taylor Benner talked about the growth of the Storm program in recent years
"When I first came here we were just basically our record," Benner said.  "And when Coach King got here, we were all about being the best that we can.
"I know that my role on the team is to pass the torch along and encourage the girls and let them know that we can be better than what we think we are."
But there is more to this year than just passing that torch.
"It's about setting higher goals for ourselves and holding ourselves accountable to it.  Our motto for this season is to go after the ring and that's what we're after."
Benner is a senior libero from Flower Mound, Texas, and is one of three seniors on the team.  She is joined by Kristin Martin and Marina Dias.  Dias is also a member of the Storm tennis team.
Junior Emily Gentle earned second-team All-GAC honors last season and was fifth in the conference in kills.  Madelynne Cera, another junior, also returns to the team following an honorable mention All-GAC season in 2012.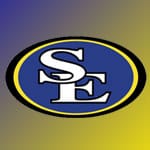 SOSU boasted the GAC Freshman of the Year last year in Megan Kunkel, who coming back for her sophomore year.
Southeastern opens the season Sept. 6 at Pittsburg, Kan., in the tough Pittsburg State Classic with the first match against the perennially strong host school.
SOSU is also collaborating with East Central to jointly host the South Central Classic in Durant on Sept. 13 and 14 in Bloomer Sullivan Arena.
The GAC portion of the schedule starts right after that with a break in the middle of the league slate to take part in the Missouri Southern State Classic, in which the Storm will face tough opposition from MIAA opponents.
Senior Day for SOSU will be Nov. 9 against Henderson State.