Following an 0-4 start, the Southwestern Lady Bulldogs have seemed to right the ship and are heading into 2016 with real momentum.
SWOSU has won five of its last six games and has evened the overall record at 5-5.
Head coach Kelsi Musick said she recognizes that a big part of the reason the team is where it is now is because of the challenging opening portion of the schedule, which included the season opener against then-No. 1 Emporia State.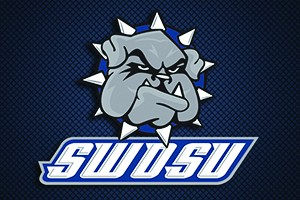 "I think we started off with really, really good teams and that it helped us see where we were and what we needed to work on," Musick said.
"I know that was probably hard on my team to start with some losses, but I think that it made us tougher to this point, where we've been able to go and get some wins coming into 2016, to get the second half of the conference started and see where we can finish.
"If you want to be the best, you have to play the best and we definitely did that at the beginning of the season."
The Lady Dawgs took four losses to open the year. The first two were to strong MIAA teams – Emporia State and Missouri Southern – and the others to two of the three teams still undefeated in GAC play- then-No. 18 Arkansas Tech and Harding.
Among other factors in the change in results for SWOSU was the increased production of the team's offense. In the team's five losses, it scored 70.0 points per game; in the five wins, the ppg goes up to 84.2.
Musick credits the team's shooting, but noted also that there is more to the equation.
"I definitely think we were able to shoot the ball a little bit better (in the wins)," Musick said. "But I think the other thing is that no matter if you have seniors – and I have a lot of seniors this year – but they haven't all played together.
"I'm starting Janae Coffee who was here last year and she couldn't play. I'm starting a true freshman in Hailey Tucker. I think it just takes time for those kids to play together and to figure out their roles and to adapt to a situation, a new program, and a new system.
"And I think they're starting to figure that out and play with more confidence. I definitely think we're shooting the ball better, but I think we're playing together better, sharing the basketball better."
"And our defense wasn't very good at the beginning. I think we're starting to get a little bit better and a little bit more confortable in our defense. The biggest thing is just playing together and being a unit is the biggest key to us being more successful and scoring more points."
Musick has a lot of talent to choose from and has had nine different players to record at least two starts in the 10 games so far. Tucker, from Bartlesville, along with Jade Jones, a sophomore from Pond Creek-Hunter, are the only two who have started each contest so far this season.
And although she said that starting lineup is beginning to find consistency, Musick said there is still room for adjustments.
"I think we've figured out who can do what. The chemistry is so important. I think we've found our little mix so we can keep riding this out, but at the same time there is always something that could vary. There are always game-time situations and matchups and different things that we take into consideration."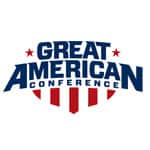 So Southwestern heads into the bulk of the GAC slate with a 1-3 league record, but having won four in a row overall.
And the next three games are at the Pioneer Cellular Event Center.
"They're going to be huge games for us," Musick said. "Luckily we get to play at home to start our second half of conference."
SWOSU hosts Henderson State – also 5-5, but 4-0 in the GAC – on Thursday at 5:30 p.m.
"Henderson State can do a lot of things well. They can shoot the ball and they will definitely want to get the ball inside. They always give us a really good game. We set a record here at home for the most points scored in a GAC game (SWOSU won 116-108). So I definitely think it could be a high scoring game and we definitely have to figure out how to get some stops.
"And Ouachita always battles us. So I think its going to be a great weekend of basketball here at SWOSU."
The Lady Bulldogs face Ouachita on Saturday at 1 p.m., and then East Central on Thursday, Jan. 14, at 5:30 p.m., to round out the three-game stretch of conference games at home.