SWOSU Athletics
Doug Self, Sports Information Director
ALVA – The No. 17/16-ranked Lady Bulldogs hit a season-best 18 three-pointers and got career highs from Taber Beer and Maddie Sperle as they ran past Northwestern Oklahoma State, 97-79, on Thursday night at Percefull Fieldhouse.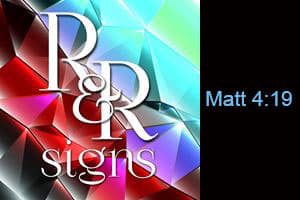 SWOSU outscored Northwestern in all four quarters, but set the tone in the first as they closed the quarter on a 16-2 run to build a 26-14 lead after 10 minutes of play. Each of the final three quarters were played within a four-point range, but the Lady Dawgs had the edge in each as they continued to add to their lead.
After hitting 3-of-4 three-pointers in the first quarter, Hayden Priddy was sent to the bench with her second foul midway through the second quarter. On in relief of Priddy was Taber Beer, who entered the game with two made three-pointers this season and proceeded to knock down 3-of-4 attempts from deep and double her previous season-high with 10 points in the quarter. SWOSU outscored Northwestern 22-21 in the second to up the lead to 48-35 at the break.
Northwestern made runs in both the third and fourth quarters, but Lady Dawgs had an answer each time. In the third quarter, it was Taylor Hedrick, who scored eight of her 15 points to keep SWOSU going offensively while Priddy again battled foul trouble. All-American Hailey Tucker took control of the game in the fourth quarter, hitting 4-of-5 three-pointers for 16 of her game-high 28 points, which also matches a season high.
For the game, Tucker hit 6-of-10 three-pointers and 8-of-19 field goal attempts overall, which was good for 28 points. She also filled out her stat line with seven rebounds and three assists while matching a career-high with five steals. Taylor Hedrick tied her season-high with 15 points and Hayden Priddy had 14 points, six assists and four rebounds despite being limited to 24 minutes by foul trouble. Tyra Aska and Bethany Franks contributed in a variety of ways, with Aska being held to four points but making up for it with eight assists and eight rebounds while Franks totaled eight points, five rebounds and one blocked shot.
While SWOSU's starting lineup was steady as always, it was the bench contributions of Taber Beer and Maddie Sperle that made the difference. Beer logged 16 minutes of action and responded with 4-of-6 shooting from the field, hitting four three pointers on her way to setting a new career-high with 13 points. Sperle was 5-of-9 from the field, routinely connecting on the interior as she also set a new career-high with 11 points in 17 minutes of action.
"I was really pleased with the way we shot the ball well tonight and the way we executed to get good shots within our offensive system," SWOSU Head Coach Kelsi Musick said following the rivalry victory. "It all begins with our starters and Hayden set the tone, which is crucial in these conference road games. Everybody contributed tonight and we will need the same kind of effort on Saturday."
With the victory, the Lady Bulldogs improve to 14-1 on the year and remain unbeaten in conference play at 9-0. They will head to Durant on Saturday afternoon to conclude the season series with Southeastern Oklahoma State in a game that is set to tip off at 1 pm.