It's not often that a near triple-double night gets overshadowed. But a case could be made that it happened on Tuesday in Chickasha.
Aaliyah Spatafora set a school record in assists for Mid-America Christian, handing out 12 of them, to go with her 18 points and seven rebounds. The Lady Evangels outdistanced Oklahoma Science and Arts, 79-70, in Sooner Athletic Conference play.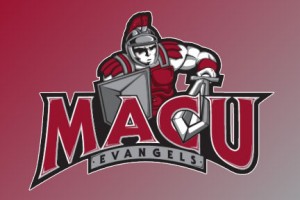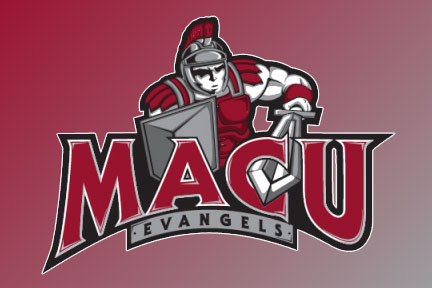 But even recording numbers like those, teammate Kelli Tolar stepped it up a bit. Tolar poured in 43 points in the win, a school record for men or women at MACU, and brought in 11 rebounds and three assists for good measure.
MACU coach Seth Froese said was stepping up in an adjusted role.
"I was really proud of her," Froese said. "She's had a couple of tough games here with our point guard out.
"She's really had to pick her scoring a little bit and we talked a little bit in practice about letting the game come to her and not to press too much. And she's really relaxed and played free and the way she's capable of playing."
Sophomore Sarai Rodriguez has been the point guard for the Lady Evangels, but suffered an injury in the double-overtime win over John Brown on Jan. 7. She was an NAIA National Player of the Week earlier in the year, but has been used only sparingly since that time as she recovers.
Froese has had to ask his team to fill different roles in her absence and Tolar made the most of it on Tuesday.
"I was excited for her to be able to shoot the way we know she can and get back to doing what she's been doing so well earlier in the season."
The 43 points are the second most put on the board by an Oklahoma college player this season on any level, behind the 46 scored by OU's Buddy Hield at Kansas in triple-overtime on Jan. 4. It is also the highest total in NAIA D-I women's basketball on the year.
But Tolar wasn't the only one to excel in the road win. Spatafora, a junior, has made the move from wing to point guard and was dishing the ball around against USAO.
Froese said he wasn't aware of just how well Spatafora was spreading the wealth.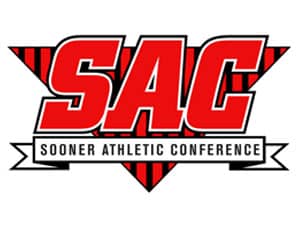 "Actually in the course of the game, it wasn't something that was even in my mind. We're so concerned about working together as a team and sharing the basketball, and we've been trying to find our way a little bit.
"We had talked about the fact that we were a team that shares the basketball and has a lot of assists and with out tough stretch in the last week, that was something we hadn't done very well. And Alliyah has had to make that adjustment."
And she did just that, along with putting up nearly 20 points in her amended role.
"I'm just so proud of her to watch her make those adjustments and do the things that we needed her to do as a team, even though that may not be something she had been doing up to that point because she was playing a different position.
"It was just an awesome effort and I'm just glad to see them work well together in that adjustment."
The Lady Evangels are at home for the next two games, as part of a three-game stretch in five days. MACU hosts Bacone on Thursday and Texas Wesleyan on Saturday in the Gaulke Center.