It's the scenario many kids set up in their own imaginations in their own back yards.
The bases are loaded in the bottom of the ninth, your team is down and you come up to bat. With one swing, your hit clears the fence and four runs score, giving your team the win.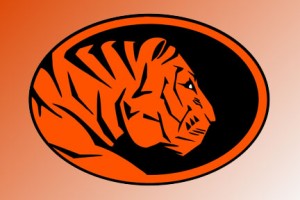 East Central's Taylor Davis got to live out that dream.
The junior had a fantastic series against Southwestern in April, going 7-for-11 from the plate. But in Game 3 of the sweep of the Bulldogs, the stage was set for the big hit.
ECU led 3-2 going into the seventh inning, but SWOSU picked up four runs to hold a 6-3 lead heading in the bottom of the frame.
Autumn Suynam sent in two runs with a single to center. Walks offered to Lacey Williams-Wenholm and Kayci Snider loaded the bases with the Tigers still trailing at 6-5.
Davis then took the softball over the left field fence, clearing the bases and walking off with style. ECU won 9-6.
Davis was 4-for-5 on the game with five RBIs.
East Central continued on with its stellar season. The Tigers finished 34-16 and 25-8 in conference play. They won the GAC Tournament and advanced to the NCAA Regional, losing in the final to host Augustana (S.D.).
Top 10 of 2015: No. 4 – ECU's Davis hits walk-off grand slam
Top 10 of 2015: No. 5 – Sooners win ninth men's gymnastics national championship
Top 10 of 2015: No. 6 – OKWU men's soccer notches 20 wins
Top 10 of 2015: No. 7 – McKenzie tops 100-yard mark in seven straight games
Top 10 of 2015: No. 8 – Luedtke posts triple-double in final match
Top 10 of 2015: No. 9 – SWOSU tops Ouachita in GAC opener
Top 10 of 2015: No. 10 – The streak is over
Top 10 of 2015: Honorable Mention
Top 10 of 2015: Plus