The Oklahoma Wesleyan men's soccer team had a season for the ages this year, finishing 2015 with a 20-1-1 record.
The Eagles headed into a new conference in 2015 in the Kansas Collegiate Athletic Conference. They were the unanimous preseason favorites and didn't disappoint, winning against all 10 new league rivals to collect a 10-0 conference record.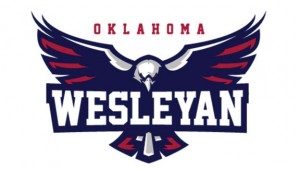 Starting with an 8-0 win against Bethel, the largest KCAC victory of the year, coach Jamie Peterson's squad outscored its opponents, 38-1, in its last 10 matches.
OKWU was one of only three teams in the country to have 20 or more wins. The Eagles were not only the KCAC regular season champions, they won the conference tournament as well to earn an automatic bid to the NAIA national tournament.
Oklahoma Wesleyan dispatched Concordia, 3-0, in the opening round match. But the Eagles were upset in the second round. Rocky Mountain (Mont.) held OKWU to a scoreless tie through regulation and two overtimes. The Battlin' Bears finally advanced past the Eagles, 5-4 on penalty kicks.
It was the only OKWU's only tie of the season as the team went 14-0-1 to close the year.
OKWU finished eighth in the final NAIA poll.
The Eagles recorded the fourth most goals (81) and fourth most assists (67) in the NAIA this season. But had great defense as well, with 13 shutouts.
Peterson was named KCAC Coach of the Year and had five players named to the NAIA All-America teams.
Peterson, along with Nemanja Zalad, took individual honors in the inaugural All-OSN team.
Top 10 of 2015: No. 4 – ECU's Davis hits walk-off grand slam
Top 10 of 2015: No. 5 – Sooners win ninth men's gymnastics national championship
Top 10 of 2015: No. 6 – OKWU men's soccer notches 20 wins
Top 10 of 2015: No. 7 – McKenzie tops 100-yard mark in seven straight games
Top 10 of 2015: No. 8 – Luedtke posts triple-double in final match
Top 10 of 2015: No. 9 – SWOSU tops Ouachita in GAC opener
Top 10 of 2015: No. 10 – The streak is over
Top 10 of 2015: Honorable Mention
Top 10 of 2015: Plus