Not everyone gets to go out with a win.
Hannah Luedtke did just that, and did it with an amazing flare. She recorded a triple-double in her final match for Mid-America Christian.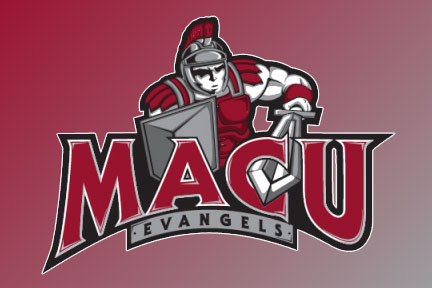 The Lady Evangels lost the first two matches of pool play in the NCCAA Central Region Tournament, but put together a four-set win in the final match with a 3-1 win over Central Christian College.
It would be the season finale and Luedtke shined on the day.
The senior had 10 kills, 38 assists and a career-high 27 digs to lead her team to the win. MACU finished the year at 16-16.
Luedtke was named to the NCCAA All-Region team and was also tabbed a CoSIDA Second Team Academic All-American. On top of her athletic achievements, she has earned a 4.0 grade point average with her academics at MACU.
Top 10 of 2015: No. 4 – ECU's Davis hits walk-off grand slam
Top 10 of 2015: No. 5 – Sooners win ninth men's gymnastics national championship
Top 10 of 2015: No. 6 – OKWU men's soccer notches 20 wins
Top 10 of 2015: No. 7 – McKenzie tops 100-yard mark in seven straight games
Top 10 of 2015: No. 8 – Luedtke posts triple-double in final match
Top 10 of 2015: No. 9 – SWOSU tops Ouachita in GAC opener
Top 10 of 2015: No. 10 – The streak is over
Top 10 of 2015: Honorable Mention
Top 10 of 2015: Plus