The Golden Hurricane may have wanted Tuesday's game to have lasted only 35 minutes, but there was just enough wind blowing to win it in 40.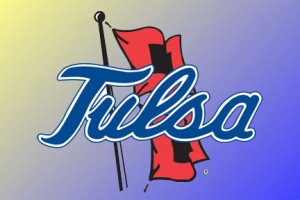 For the second consecutive game, TU gave up a large second half lead, but hung on to beat William and Mary, 70-67.
The Tribe had two three-point attempts in the closing seconds to tie, but missed both.
James Woodard put up a double-double with 15 points and 10 rebounds in the win. Marquel Curtis led TU with 21 points.
The Golden Hurricane led by 10, 65-55, with five minutes remaining. But the Tribe didn't fold and outscored TU, 12-5, in the closing minutes.
Tulsa moves on to face Murray State in the second round, with the game information yet to be posted. Tulsa is 1-1 all-time against the Racers and hasn't face Murray State since the 1988-1989 season.