MIAA Communications
Josh Slaughter, Director of Communications
Lawrence, Kan. – Central Oklahoma won the MIAA Tournament Championship by 32 strokes at Alvamar Country Club in Lawrence, Kan.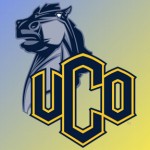 UCO shot a 934 on the par 72, 6,012-yard course while Lindenwood was second firing a 966. Northeastern State finished in third place just four strokes back of the Lions. Nebraska-Kearney was fourth at 1,005 while Central Missouri was fifth just one stroke behind them.
Individually Central Oklahoma's Marla Souvannasing carded a one-under par 71 to finish 12 over par for the week and claim the MIAA title. Northeastern State's Baylee Price finished just two strokes behind her for second place. UCO's Bethany Darrough was third while Katie Bensch and Daniela Martinez finished tied for fourth.
All-Tournament Team 
1. Marla Souvannasing, Central Oklahoma
2. Baylee Price, Northeastern State
3. Taylor Neidy, Central Oklahoma
4. June Tigert, Central Oklahoma
5. Aly Seng, Central Oklahoma
Women's All-MIAA Team will be announced at a later date