UCO Sports
Mike Kirk
OKLAHOMA CITY – Carli Jones, Morgan Heard and Mo Selman all smacked home runs to power an offensive assault that carried Central Oklahoma to a 10-1 shellacking of Missouri Western Thursday night in the second round of the Mid-America Intercollegiate Athletics Association Post-season Tournament.
The No. 21-ranked Bronchos outhit the Griffons 16-3, with UCO's Jayden Chestnut losing her shutout bid with two outs in the seventh inning.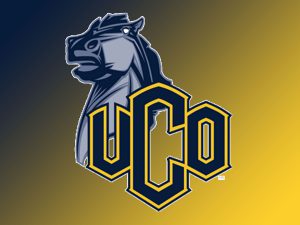 The Bronchos, who blanked Emporia State 3-0 in the first round, ended a seven-game losing streak to MWSU in moving to 45-9 on the season with their sixth straight win.  UCO, which won the regular season league title to earn the tournament's No. 1 seed, will take on sixth-seeded Northwest Missouri at 3 p.m. Friday in the winner's bracket finals.
"We played really well today," head coach Cody White said.  "Our pitching and defense was great in both games and offensively we did a lot of good things. There's still a long ways to go in the tournament and we just have to take it one game at a time."
Two elimination games will be held at 10 a.m. Friday, with another at 12:30 before UCO and NWMSU meet.  The loser of the UCO-NWMSU contest will play again at 5:30 p.m.  Saturday's finals are set for 11 a.m., with an "if necessary" game at 1:30 p.m.
Jones belted the first of UCO's long balls in the third inning to make it 3-0. Carrie Abrams got the first hit of the game for the Bronchos with a one-out infield single and Tori Collet had a two-out single to left-center before Jones roped a line-drive shot just over the right field fence for her eighth homer of the season.
Selman and Heard both went deep in the fourth to up the lead to 5-0.  Selman led off with a full-count moon shot to left field for her third homer of the year, while Heard's 13th bomb of the spring sailed far over the fence in left-center.
The Bronchos really broke the game open in the seventh, pushing across five runs on six hits to make it 10-0.  Brooke Zukerman's two-run bloop single was the big blow, with Lexi Watson and Abrams both adding RBI singles.
MWSU's only hit in the first six innings was a lead-off double to left in the second, but Watson made a diving catch from her third base spot on a popped up bunt attempt for the first out before Chestnut recorded back-to-back strikeouts.
The Griffons avoided the shutout with a pair of two-out seeing-eye hits in the bottom of the seventh.