UCO Athletics 
LOUISVILLE, Ky. – Three narrow escapes in the middle weights propelled Central Oklahoma to the championship of the NWCA Division II National Duals Friday afternoon as the Bronchos snapped St. Cloud State's historic winning streak.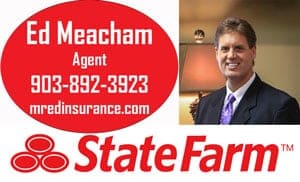 Top-ranked UCO prevailed 19-14 over the No. 2-rated and four-time defending champion Huskies, who had won an NCAA-record 77 straight matches.
The Bronchos — who moved into the finals with a 47-4 battering of Newberry in Friday morning's semifinals — improved to 7-0 on the season with their 13th consecutive win. UCO claimed the Nationals Duals title for the first time since 2002.
Central sandwiched sudden-death wins from 149 Brik Filippo and 165 Hunter Jump around Ty Lucas' one-point victory at 157 to open up a 15-8 lead, then got a clutch major decision at 184 from defending national champion Heath Gray before SCSU won the final two matches.
The other two wins for the Bronchos came in the first two weights from 125 Paxton Rosen and 133 Tanner Cole.
UCO was without three starters, while the Huskies were down two regulars. Kalin Winkler (174) didn't make the trip because of illness, while 141 Nate Keim and 197 Dalton Abney fell sick after Friday morning's semifinal rout of Newberry.
"It was a tough, physical match and every one of our guys wrestled hard," head coach Todd Steidley said. "We pulled out some really hard wins and that's what you have to do in duals like this.
"It's a great win for us, especially coming against a team like St. Cloud. We faced a lot of adversity here, but guys stepped up. Now we just have to continue building on this the rest of the season."
Rosen gave UCO a lead it would never relinquish in the opening match, collecting a pair of takedowns in a methodical 6-1 decision. The top-ranked Cole followed with a 6-0 shutout that included more than four minutes riding time.
The Huskies drew within 6-5 on No. 1 Joey Bianchini's technical fall of back-up Peter Rolle, but the Bronchos responded with the three straight close wins that ultimately decided the outcome.
Filippo and Jake Barzowski traded escapes in ending regulation deadlocked at 1-1 before Filippo scored the winning takedown with 50 seconds left in the first sudden-victory period.
Lucas pulled out a wild 9-8 victory on an escape with 29 seconds left, then Jump came through with the biggest upset of the day.
Making his varsity debut in this event, Jump knocked off No. 8 Devin Donovan 3-1 on a takedown with 29 seconds remaining in sudden victory to give the Bronchos a 15-5 lead.
UCO got another key performance in a losing cause at 174 from Anthony DesVigne, who bumped up from 165 and took fourth-ranked Dominic Murphy to overtime before losing 2-1 in the tiebreaker.
Gray then basically clinched the win with his 13-5 major decision. The senior star struck for the last of his five takedowns with 30 seconds left and controlled Cade Linn the rest of the way to collect the extra team point that made it 19-11.
Alex Kauffman bumped up from 184 to fill in for Abney and wrestled tough against No. 2 Nolan Ryan in dropping a 5-2 decision. And the same happened at heavyweight, where Braden Morgan lost 6-2 to defending national champion Kameron Teacher.
UCO returns home next Friday to host 3 McKendree for a 7 p.m. dual. The Bearcats overcame a first-round National Duals loss to win four straight in taking fifth.
Central earned bonus points in eight of its nine wins in the semifinal rout of Newberry, including four opening-period falls.
"We came out with a little more fire today," Steidley said. "Our guys stayed aggressive and that's always good to see."
Jump had the first of those at 165, while Kauffman, Abney and Christian Arriola closed out the mismatch with three in a row.
All four scored early takedowns before ending the action. Kauffman had the quickest pin at 1:13, while Abney needed just 1:38, Jump 2:10 and Arriola 2:28.
The Bronchos also got technical falls from Cole and Lucas along with a major decision from Filippo.
Cole had four takedowns and a near-fall in a 16-1 rout, while Lucas notched four takedowns and three near-falls in a 20-1 battering. Filippo rolled up four takedowns and two near-falls in rolling 17-3.
Keim earned the only regular decision at 141, pulling out a wild 11-10 win on a riding time point. Rosen picked up a forfeit to open the match.
UCO 19, St. Cloud State 14
125 – Paxton Rosen, UCO, dec. Paxton Creese, 6-1.
133 – Tanner Cole, UCO, dec. Daniel Valeria, 6-0.
141 – Joey Bianchini, SCSU, tech. fall Peter Rolle, 18-3.
149 – Brik Filippo, UCO, dec. Jake Barzowski, 3-1 (SV).
157 – Ty Lucas, UCO, dec. Anthony Herrera, 9-8.
165 – Hunter Jump, UCO, dec. Devin Donovan, 3-1 (SV).
174 – Dominic Murphy, SCSU, dec. Anthony DesVigne, 2-1 (TB1).
184 – Heath Gray, UCO, major dec. Cade Linn, 13-5.
197 – Nolan Ryan, SCSU, dec. Alex Kauffman, 5-1.
Hvy – Kameron Teacher, SCSU, dec. Braden Morgan, 6-2.
UCO 47, Newberry 4
125 – Paxton Rosen, UCO, won by forfeit.
133 – Tanner Cole, UCO, tech. fall Fletch Swindell, 16-1.
141 – Nate Keim, UCO, dec. Devan Moore, 11-10.
149 – Brik Filippo, UCO, major dec. Josh Blatt, 17-3.
157 – Ty Lucas, UCO, tech. fall Will Evans, 20-1.
165 – Hunter Jump, UCO, pinned Nolan Wheeler, 2:10.
174 – Caleb Spears, Newberry, major dec. Anthony DesVigne, 12-3.
184 – Alex Kauffman, UCO, pinned Armando Acosta, 1:13.
197 – Dalton Abney, UCO, pinned Kaleb Haven, 1:38.
Hvy – Christian Arriola, UCO, pinned Devon Rice, 2:28.