UCO Athletics
Chris Brannick, Assistant Athletic Director for Media Relations
ROME, Ga. – For the first time in school history the University of Central Oklahoma tennis program has an ITA Cup national championship doubles team.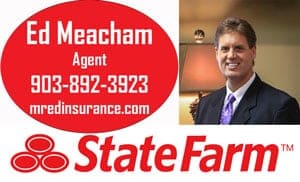 Mae Canete and Christine Canete defeated Barry University's Kim Moosbacher and Daniela Farfan 6-1, 6-3 in the 2021 ITA Cup final Sunday afternoon to claim the school's first doubles national championship.
"I'm very proud of the girls," UCO head tennis coach Joe Vann. "They had an opportunity to do something special this weekend down here and they did."
Mae also competed in the 2021 ITA Cup Singles draw national championship match earlier Sunday morning. She came up short against Barry's Deniz Khazan, 6-2, 6-4, but rebounded with a big win in the doubles match.
Mae's loss was the first in her collegiate career. She went 23-0 as a true freshman last season and was named ITA Freshman of the Year. She entered the weekend with a 9-0 record and won handily in the Round of 16, the quarterfinals, and the semifinals before Sunday's final. She wraps up the fall semester of her sophomore season 35-1.
Christine also competed in the Singles draw this weekend. She won her first match Thursday in the Round of 16 but lost to Khazan, 6-3, 6-3 in the national quarterfinals.
The duo from Los Angeles, California, with Mae 18 months the senior, has had a tremendous start to the 2021-22 season.
The Canetes took a 9-2 record to Rome, Georgia this weekend. They won 6-0, 6-1 in the Round of 16 on Thursday. They won 6-1, 6-3 in the national quarterfinals Friday. They won 6-3, 6-4 in the national semifinals Saturday. And they won 6-1, 6-3 in the national championship Sunday morning to improve to 13-2 this season.
The duo has a second-place finish at the Tyler Invite, a third-place finish at the Central Arkansas Invite, and now first-place finishes at the ITA Central Regional and the ITA Cup.