From USAO Sports Info.
Justin Tinder, Sports Information Director
CHICKASHA – The University of Science and Arts of Oklahoma has gained the services of one of the brightest, young basketball coaches in the state with the announcement of its newest hire to lead its women's team.
USAO Athletic Director Brisco McPherson and other members of the campus community welcomed Darrick Matthews as its newest Drover head coach.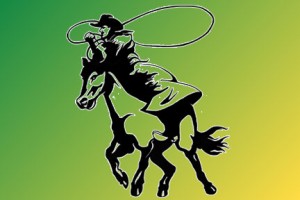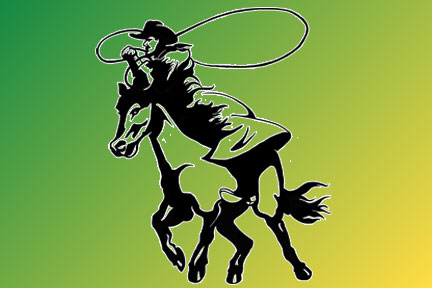 Matthews (26) was most recently the head women's coach at Southwestern Christian where he led the Eagles to an 18-19 season which included a fourth-place finish in the National Christian College Athletic Association Division I National Tournament. SCU had a seven-game improvement over the 11-19 team that Matthews inherited.
"Darrick Matthews is the perfect fit for our program and institution," McPherson said. "His success as a head coach and an assistant combined with his personality, work ethic, and dedication to student's academic development should have Drover fans excited for the future."
"I would like to thank President Feaver, Coach McPherson and the entire committee for allowing me the opportunity to take the next phase of leadership for the USAO women's basketball program," Matthews said. "My wife and I are looking forward to our family becoming a part of the Drover community. It is easy to see that USAO is a special place with amazing things taking place in all facets of the campus."
Prior to becoming head coach, Matthews spent the previous two seasons as a men's assistant at SCU where he helped coach 2013 NAIA Dunk Champion and current Harlem Globetrotter Tyler Inman.
Matthews spent the 2011-12 season as an assistant women's basketball coach at Sul Ross State (Texas) under former USAO Head Coach Jennifer Hayden. Together Hayden and Matthews helped the Lobos double their wins from the previous season as a NCAA Division III team competing in the American Southwest Conference (ASC).
Matthews started his coaching career as an assistant boy's basketball coach at Cooper High School in Abilene, Texas, where he helped the Cougars to a district-5A playoff run in 2010-11.
As a player, Matthews began his playing career at Oklahoma Christian in 2007 before transferring to the University of the Southwest (N.M.). During his sophomore season at USW, Matthews led the Mustangs with 19.4 points per game and earned first-team all-Red River Conference honors. He finished his career at McMurry (Texas) in 2009-10 where he helped the War Hawks to an ASC title.
Matthews graduated magna cum laude from McMurry in 2011 with a B.S. degree in mathematics education and minor in curriculum instruction. In 2012, Matthews graduated from Sul Ross State (Texas) with a M.Ed. degree with emphasis in physical education.
He is also completing work for his doctoral degree in sports management from the United States Sports Academy
Matthews and his wife Sirena, have one child, Ayzden. The couple will be moving to the Chickasha area in the coming weeks.