From SE Sports Info.
Matt Thomas, Sports Information Director
WEATHERFORD – Rachel Wallace turned in a record-setting 48 point performance but it was not enough to help Southeastern complete a rally in a 94-88 loss to Southwestern Oklahoma State on Thursday night in Weatherford, Okla.
The loss drops the Savage Storm to 12-13 on the season overall and 10-9 in Great American Conference play heading into the home finale on Feb. 20 against Southern Nazarene at 1 p.m. in Bloomer Sullivan Arena.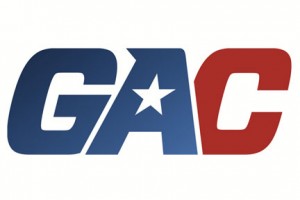 The loss moves SE into a three way tie for fifth in the league with Oklahoma Baptist and Henderson State, two games behind Southern Arkansas in fourth and a game ahead of East Central in eighth.
Wallace's single-game performance is one of the best in school history as her 48 points sets a GAC record, passing the mark of 45 put up earlier this season by Henderson State's Dunlincia Keener. She did it with a GAC tying 10 threes, matching the mark put up by her teammate Olivia Potter earlier this season as well. It is also the most points any player has put up in Division II so far this season.
For perspective it is just the third 40-point game since SE joined NCAA Division II, joining Emily Williams from last season who had 40 and Tera Newnam who had 44 in 2003. The 48 points is the closest anyone has gotten to Crystal Robinson's single-game record of 60 points since she set it in 1996.
Wallace reached that mark on a 19-of-25 shooting performance and a 10-of-14 effort form behind the arc, while adding eight rebounds, a block and a pair of steals.
Olivia Potter was next in lone scoring with nine points, while Taylor Richards and Kaylie Baxter added seven apiece.
Potter led the team in assists with six, while Richards, Baxter and Katie Webb had three each.
The teams traded the lead back-and-forth to open the game as Potter drained a pair of threes to open the game before Wallace put the Storm up 9-4 at the 8:36 mark with her first three.
SWOSU answered with an 8-0 run to swipe the lead and go up 12-9 at the 6:52 mark and would slowly pull away late in the quarter going up by 11 before a Baxter jumper with three seconds to go cut the deficit to 28-19.
SE would keep the gap within single digits the entire second quarter, cutting the deficit to 44-43 on a Demi Koelzer layup before settling on a 47-43 halftime score.
SWOSU would slowly edge the lead back out to 10 points in the third quarter, and despite cutting it back to a six point difference the Bulldogs would take an 11 point lead into the final quarter.
That lead would stretch out to 16 early in the fourth quarter, but the Storm would get a pair of threes from Wallace in an 8-0 run to close within eight points.
SE would get it to six points at 83-77 on another Wallace three with 3:55 to play, but that was as close as they would get until Wallace drained a three with four seconds to play to set the scoring record and make the final score 94-88.