Part 2 – Divisional differences
In the summer of 2010, five of the six Oklahoma schools in the Lone Star Conference seceded from the LSC union and headed different directions.
The moves may have surprised some people, who were looking at the conference realignment talks on the Division I level. But changes like this rarely happen overnight.
The decisions made by these five schools didn't come quickly either. And in the case of East Central, Southeastern and Southwestern, the seeds for changing affiliations had been sown years and even decades before.
According to a feasibility study commissioned by the universities that would make up what would come to be called the Great American Conference, there were conversations among schools in the former Oklahoma Intercollegiate Conference (OIC) and schools in the Arkansas Intercollegiate Conference (AIC) about the possibility of joining together as far back as the early '90s.
There had been musings of all moving to the Lone Star Conference or to the Gulf South Conference or simply forming a new conference altogether. No meetings ever took place and these talks were always informal.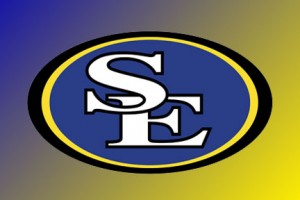 Southeastern athletic director Keith Baxter remembered those as casual visits with people and schools that had known each other for a long time.
"We had some really deep relationships with our fellow institutions to the east from way back to when we were the OIC and they were the AIC," said Baxter. "And those ties went very deep. We would continue to play some of those schools when our schedules would allow (when we went D-II).
"And there was always a conversation, if you will – nothing official or in the planning stages or anything like that. But just like when you would go to a family reunion or at Christmas when you relive things and say, 'It would be neat if we were all together or all be in the same conference.'
As time passed from the mid-1990's when the Oklahoma schools joined the LSC through the late 2000's, conversations like that, though still informal, became more important as there seemed to be a divide growing pushing then away from the Texas schools in the league. And that divide was leading to tough decisions.
"We were somewhat sad and disappointed with leaving some great relationships that we had," Baxter said. "There was some great history. Part of our institutional, and specifically our athletic department, saw some great things accomplished under the relationship of the Lone Star Conference. We had a great relationship, I felt like.
"But as things developed and evolved, there were some institutions in the Lone Star Conference in which their mission and vision varied a little bit from the universities in Oklahoma missions, visions and the direction where we were going," Baxter said. "It was just one of those things where decisions had to be made – what's best for the institution and the group of institutions."
Among the things involved in the need to consider a change was the travel, according to Southwestern athletic director, Todd Thurman.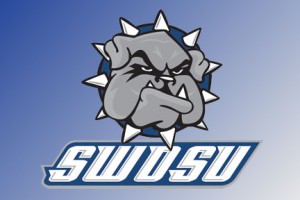 "We got to a point where going to Kingsville and San Angelo and areas where these type of trips that were over 10 hours and having kids on the road that late was becoming an issue," Thurman said. "And we would like to trim these trips down a bit.
"We still have some long trips with the new conference, but that was one of the things we were considering and the cost of it."
Thurman also said there were natural geographic divisions that may have been only nominal, but seemed to have an impact.
"We were an Oklahoma group, but we were a part of a 'Lone Star' conference. Now the Lone Star obviously has a great tradition and we really enjoyed our time there, as far as the level of play. And the bottom line is that is was a great conference and there was great competition.
"But at the same time, it kind of feels like you're on the outside, and I'm just talking about name only. I think there was talk about changing it at one time, but…"
When talks about changes like this come about, it seems that money is almost always a factor. And without question, it was a factor with the decisions the Oklahoma schools were faced with as well.
Jeff Williams, athletic director at East Central, remembered the time in the LSC with many positives, but said it got to the point the financial playing field wasn't really level.
"The thing about being in the Lone Star was that we enjoyed being there," Williams said. "It gave us a good benchmark coming out of the NAIA ranks in the mid-'90s. Of course, every NCAA program needs to have a home and the Lone Star fit for us when we became an NCAA program.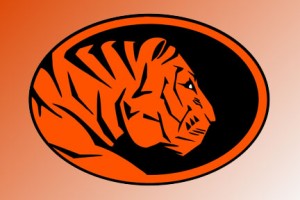 "But we were in the conference for quite a while and realized that there's a difference in the real world between the 'haves' and the 'have nots'. And you know, when you're dealing with some programs that are spending on football what you are spending on your entire athletic department, it makes it a tough hurdle to climb.
"And the handwriting was on the wall there a while. When you build an athletic department, you have two options – you take baby steps or you luck out and have this massive infusion of cash. And in a state like Oklahoma where we rely on state funding, we're not going to have that infusion of cash from the state. We're also in a market that's probably not going to be able to raise that cash.
"So we were really struggling in sports, football and basketball, to try to keep up with those schools. It was a challenge."
The results in the standings seemed to back it up. From 2001-2010, only teams from the South Division won the overall conference football championship. In that same time frame, just twice did an Oklahoma school win the men's basketball championship and only twice did an Oklahoma school win a baseball championship in the league.
Thurman agreed that finances were a component.
'The bottom line is that the Texas schools, especially back in the day and I don't know if it's happening now, was that their budgets were just in a different world than ours," Thurman said.
"The money that they were allowed to put into their athletic departments, through legislation or through allocation of the state or whatever it was, was just on a whole different level."
The direction of the conference as a whole, or the perception thereof, played a part. And with a conference based in Texas, it should not be a surprise that football was at the heart of it.
"I thought we competed pretty well, even with the discrepancy in the budget levels." Thurman said. "But I think when it finally came down to it, I believe the Texas schools wanted to take it to another level and become a certain type of a conference. The word "elite" came up a lot.
"And I don't think that they were necessarily trying to get rid of anybody or move anybody out like that. But I believe they were changing some of their philosophies in order for those who wanted to be a part of that and to commit to that level, then they would still be a part. And if not, then maybe it was time for somebody to make a change.
"We all talked about this. And again, I told some of the ADs from Texas that, 'I really appreciate what you guys are doing, but this may be kind of on the outside of what we are able to do at this time.'"
With all the factors swirling around, in February 2010, presidents and athletic directors of ECU, SOSU and SWOSU met to discuss the possibility of aligning with six universities in Arkansas – Arkansas Tech University, Harding University, Henderson State University, Ouachita Baptist University, Southern Arkansas University and the University of Arkansas-Monticello – who were looking to leave the Gulf South Conference because of similar circumstances.
In March and April, presidents of those universities met on a conference call and then in-person. And in July, East Central, Southeastern and Southwestern announced their intention to leave the LSC.
Then five years ago, those three schools with their six partners from Arkansas got to do something most schools don't ever get the chance to do – start a new conference from scratch.
[To be continued]
Part 1 – Realignment fever
Part 3 – Starting a conference from scratch
Part 4 – Two-year transition
Part 5 – The "other" Oklahoma school
Part 6 – Meanwhile, back at the ranch
Part 7 – Ripple effect
Part 8 – The perspective of time