Part 4 – Two-year transition
In the summer of 2010, five schools from Oklahoma made the decision to stop crossing the Red River for conference play.
While East Central, Southeastern and Southwestern were headed east to the adventure of starting a new conference, Central and Northeastern State went to the northeast and a conference that was both established and storied.
Joe Muller, athletic director at UCO, recalled what it was like just months before as the idea of conference realignment was such a big national topic.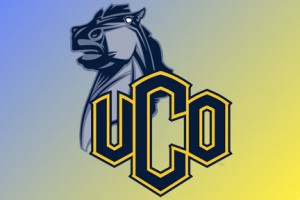 "Late that spring, the A.D. at Northeastern (Jeff Konya, at the time) and I had an informal conversation, with the question being, 'Does it make sense to explore options?'" Muller said. "So we actually had a conversation about conference affiliation and what it means and what it's going to involve and things like that. And the more we talked, we thought it certainly doesn't hurt to explore options.
"We got to the point during the conversation where we said that if we decide to explore – and none of this had been vetted by presidents, it was just an informal conversation – so if so, what conferences should be explore?"
Muller said those options of course didn't include the Great American Conference, which at that time was still a product of conversation as well. They did include: the Lone Star to the south, which was where the two currently held membership; the Rocky Mountain Athletic Conference to the west, and the Mid-America Intercollegiate Athletics Association to the north.
"And so just for purely geographic reasons, we narrowed our attention pretty quickly to the MIAA. And informally, we started looking at how big the conference was and what the conference footprint looked like.
"In late June, Northeastern and UCO made their attentions known on the same day that they were going to explore options for conference affiliations in a formal letter written by each president that said they just want to know more about the MIAA."
There was an August deadline to let the LSC know of any intentions to make moves, so the two schools put out that word.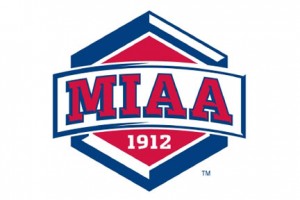 Early in July, there were reports that the MIAA was considering expansion of possibly up to four schools. The timing seemed to work out well.
"From there, things started to materialize on our end," Muller said. "Once we contacted the MIAA, there was at least interest to look at us. And there was certainly no guarantee they were going to accept us, but luckily they did."
In mid-July, the UCO and NSU applied for membership to the MIAA and on July 29, it was announced that the applications were accepted.
The next day, UCO and NSU announced they would be leaving the Lone Star Conference.
When the conference met in August to discuss an exit strategy, it was decided that 2010-2011 would be the final year for competition and that UCO and NSU, along with ECU, SOSU and SWOSU, would be allowed (or expected, depending upon perspective) to leave the league in one year.
This presented a challenge for UCO and NSU, as full membership into the MIAA wouldn't formally begin until the 2012-2013 athletic year.
So following the official exit from the LSC in 2011, the two schools dealt with a year of being independent.
Konya, who was a proponent of the early exit even if it meant being an independent, departed NSU that fall to take a similar position at Cal State-Bakersfield. His successor, Tony Duckworth, said he knew what awaited him when he arrived in Tahlequah.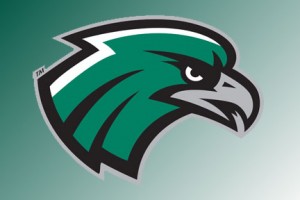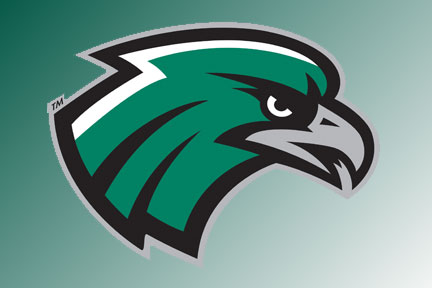 "Part of the job description mentioned the transition to the MIAA," Duckworth said. "I knew that once I ultimately was hired, and came in June and even before that, I knew the year I would be a part of in '11-'12 would be a year that the institution had made a decision to exit early from the LSC and act as an independent.
"Had I been here early enough when that decision had been made – and I can't say I know all of the rationale that went behind that – but I know on the surface, I don't think I would have been in favor of that personally. Now at the end of the day, if there were some bigger inner workings of things that I wasn't aware of, I'm sure I would have been a team player and gone along with it.
"But having that year as an independent is just a tough spot. From a scheduling standpoint to giving your student-athletes an opportunity to play in the conference postseason, to postseason conference honors, it's just tough."
Looking at the football schedules of the schools brings that into focus. NSU played games in five states with a slate that includes games in both San Antonio, Texas, and Mankato, Minn. UCO had a similar situation with games in five states as well and trips to Florence, Ala., and San Luis Obispo, Calif.
Muller agreed that season provided the biggest challenge during the transition.
"The one thing that I probably would not want to repeat was that year of being an independent," Muller said. "We have a lot of fond memories from that year, and the coaches and staff talk about it a lot. And I think in many ways, it really did bring our program together.
"But the amount of time that you have to spend scheduling games and matches is pretty overwhelming."
Even through that year, Duckworth said the RiverHawks were involved in the MIAA process.
"Obviously we survived and made it through," Duckworth said. "And during that year, I was involved in conference calls and face-to-face meetings with the MIAA and the athletics administrators' council and anything that was related to the MIAA for Fall '12 and beyond, we were voting on and active participants in the conference."
With the two schools announcing their departure from the LSC so close together, there was speculation that UCO and NSU were going into the MIAA as a 'package.'
"It's easy to assume that," Muller said. "But (both of us moving to the MIAA) was a decision the MIAA had to make."
It could be considered a reasonable thought, because the two schools, rivals on the athletic fields, also are tied together by administration.
Roger Webb, UCO's president from 1997-2011, came to Edmond from NSU, where he had served as president from 1978 until departing for UCO. Webb was succeeded by current UCO president Don Betz in 2011, who also came to UCO to serve as president leaving the same position at NSU.
"I don't know if that was the case," Duckworth said. "But so much scheduling at the Division II level is done with a travel partner concept.
"For example in basketball, if you have two of the Kansas schools traveling south to Oklahoma, those two schools are going to compete against us and UCO on a Thursday-Saturday. And the team they play on Thursday, they're going to play the other team on Saturday.
"There are cost containment issues there and that's just a very common model."
In 2012-2013, NSU and UCO started competing as full members of the conference. And within the MIAA, which celebrated its 100th anniversary in 2012, there is tough competition. But that is what was expected and desired.
"There's no question, it's a challenge," Muller said. "In most every sport,if you are at the top of this league, you are going to be in the hunt for regional and national titles.
"One of our goals has always been to compete at an elite level in Division II. And having said that, in order to do that, all we have to do is compete at the highest level in our league and we'll be there."
With that realignment having been completed, along with the move of the other schools to the GAC, it is often overlooked that there were six schools from Oklahoma in the former Lone Star north division.
Five years ago, when five other schools left for greener pastures, one school from Oklahoma remained in the Lone Star Conference.
[To be continued]
Part 1 – Realignment fever
Part 2 – Divisional differences
Part 3 – Starting a conference from scratch
Part 5 – The "other" Oklahoma school
Part 6 – Meanwhile, back at the ranch
Part 7 – Ripple effect
Part 8 – The perspective of time